Frankfurt am Main, also known simply as Frankfurt, is a city both enticingly modern yet vibrant with history and culture. When not watching ESL One Frankfurt live at the Commerzbank-Arena, why not consider checking out these other attractions Frankfurt has to offer?
1) Try the local cuisine
Apfelwein
Unlike the rest of Germany, the local drink of Frankfurt isn't beer – it's apple wine, also known as Apfelwein or Ebbelwei. It is traditionally served in a special glass called a Geripptes, or in a special pitcher known as a Bembel. Those who are interested in multitasking might enjoy the Ebbelwei-Express, a sightseeing tram that visits major attractions in Frankfurt while providing its passengers with Apfelwein.
Also the first suggestion for ESL's compendium courier
Grüne Soße
Grüne Soße means "green sauce" in English, and is probably a reference to the fact that it is green and a sauce. The sauce is composed of a creamy egg base mixed with sour cream and seven specific fresh herbs, which lend the sauce its verdant color. It is often served cold with soft-boiled potatoes and hard-boiled eggs. The Frankfurters love this sauce so much that they erected a monument in its honor.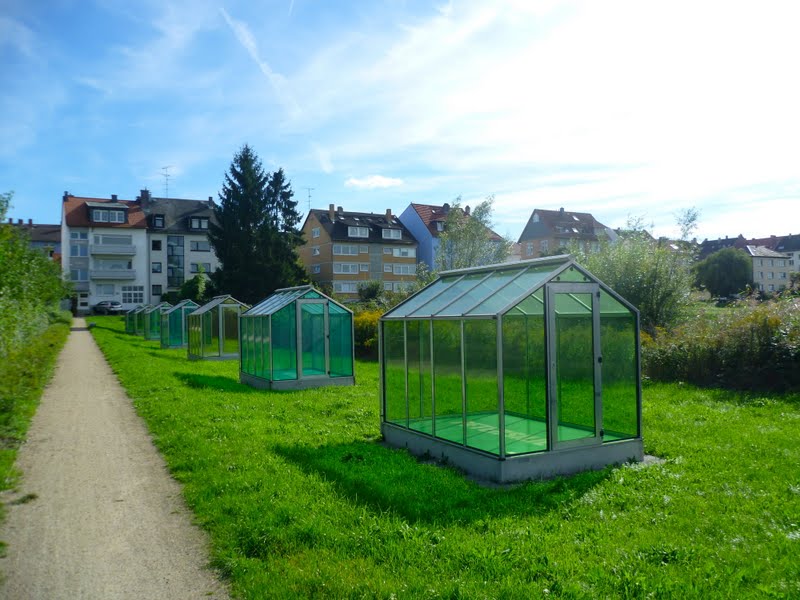 We're actually serious about the monument
Handkäse mit Musik
Handkäse mit Musik is Frankfurt's regional sour milk cheese, known for its strong aroma. It is often served with carraway, a local herb. Its name means "hand cheese with music": 'hand cheese' refers to the cheese being made by hand, while 'music'… well, the music comes later.
2) Check out famous attractions
St. Paul's Church
History buffs in particular will appreciate a visit to the St. Paul's Church (Paulskirche), known for its important role in Germany's unification. In 1848, the first German parliament, the National Assembly, assembled for the first time in Paulskirche. A year later, they drafted Germany's first constitution. Although resistance from multiple German states scuppered the National Assembly's efforts, their efforts sowed the seeds for Germany's eventual unification. Because of Paulskirche's important patriotic value, it was the first building to be rebuilt in post-war Frankfurt.
Goethe House
Have you ever read Faust? Neither have I, but Johann Wolfgang von Goethe has, because he wrote it. Goethe is called Frankfurt's favorite child, probably because he is considered the most prominent German literary figure in modern history. The Goethe House – where Goethe was born and raised – stands today as a museum of Goethe's life and of the Romantic Era.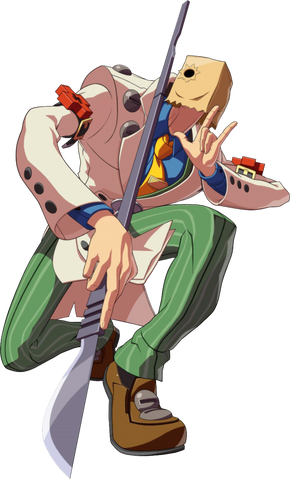 Apparently Goethe made fighting games
Römer
The Römer is Frankfurt's city hall, and despite being over 600 years old, the city government still uses it on a regular basis. Here you can check historical art, architecture, and artifacts dating from the medieval era to modern times. While you're there, make sure you explore the rest of Römerberg, Frankfurt's historic and picturesque city center.
The Römer is also famous for being the world's largest gingerbread house
3) Attend a festival
Opera Square Festival
The Opera Square Festival (Opernplatzfest) is a light-hearted and enriching festival that, surprisingly, takes place in Frankfurt's Opera Square. Visit to get a true taste of Frankfurt by enjoying the local cuisine and culture.
4) Watch a performance
Oper Frankfurt
Perfect if you want to add a dash of high culture to your trip, Oper Frankfurt is home to Germany's premier operas and symphonies. Shows that will be playing at the time of ESL One include Dvorak's Rusalka, Delius's Romeo und Julia auf dem Dorfe, and Mozart's Don Giovanni.

Mozart's Don Jon was also a success
Jazzkeller
Insightful readers might have divined that this club features jazz performances. At the time of ESL One, a jazz quartet and a Chicago Blues band will be playing. If you visit on Friday, you can attend Jazzkeller's "Swingin'-Latin-Funky" dance night.
5) Go to a museum
Museumsufer
Also known as "Museum Embankment", Museumsufer is a convenient concentration of twenty museums near or on the Main River, where you can check out museums about art, architecture, film, history, and more. There's even a Museum for Communication – perfect for those Dota players who lack in communication skills during their pub matches. While you're at it, consider visiting the other ten museums in Frankfurt that lie outside of Museumsufer.
Städel Museum is the most prominent museum in not only the Museumsufer but all of Frankfurt. Housing 900 years' worth of art, Städel Museum contains thousands of paintings, drawings and sculptures by a number of world-renowned artists, including Botticelli, Vermeer and Degas. In one recent exhibition "Erwin Wurm: One Minute Sculptures", visitors followed written instructions in order to become temporary works of art.
If only your teammates could follow written instructions
Eintracht Frankfurt Museum
Conveniently located in the same stadium that ESL One is to take place in, the Eintracht Frankfurt Museum displays the proud history of Frankfurt's top football (soccer) club, making it a great attraction for sports enthusiasts. Unfortunately, the museum will not be open during the tournament itself, but you can still visit on the days before and after.
6) Party!
Like every modern urban city, Frankfurt has a lot of bars and clubs. Living XXL, the 22nd, Harvey's, Jimmy's, and King Kamehameha are among hundreds of different establishments scattered across Frankfurt, so you'll be spoilt for choice.
7) Attend the ESL One Frankfurt pre-event meetup
Fans of Dota and eSports alike should come along to our pre-event meetup. Taking place at the Long Island Summer Lounge, it's the perfect place for you to meet and hang out with other fans and ESL staff. Plus, the view up there is gorgeous.
Still haven't got your ticket for ESL One Frankfurt? Go here to make sure you join us in person for this amazing event.