Four teams remained at the start of the final day of the Wargaming.net League. All eyes were on the two superpowers who faced each other in the upper bracket final: Natus Vincere and Virtus.Pro. Both teams have met in multiple tournament finals and the matches have always been neck-and-neck, and this match wasn't much different. The two giants fought it out and Virtus.Pro came out on top, knocking their opponent down to the losers' bracket.
Natus Vincere met up with The RED Rush: Unity, who managed to easily beat the Korean PVP Superfriends. Set on revenge, Natus Vincere made quick work of their countrymen and moved on to strike back against Virtus.Pro.
The entire tournament came down to one match between rivals, and what a match it was – the Grand Finals of the Wargaming.net League will surely go down in history as one of the most tense clashes in the world. Both teams gave it their all, and the series couldn't be closer. After eight maps, the teams were drawn, and so the battle continued to the final ninth map. It was on Sand River that Natus Vincere was able to come out ahead of Virtus.Pro and write their team's name in the history books, they not only taking home a massive amount of prize money but also the gigantic Monolith trophy.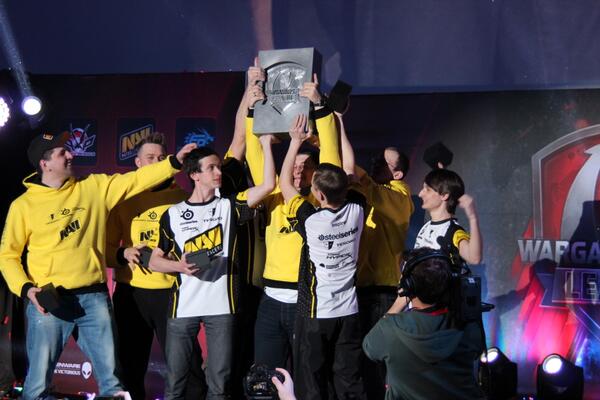 Congratulations to Natus Vincere, the champions of the Wargaming.net League Grand Finals!