Team iBUYPOWER recently took the North American qualifier for ESL One Cologne by storm, thus managing to qualify for the main event. After their victory, we hit up iBUYPOWER's Joshua "Steel" Nissan and asked him a few questions about the upcoming tournament and his opinion on the current state of Counter-Strike: Global Offensive.
ESL: Congratulations on winning the North American Qualifier! How does it feel to be qualified for one of the US$250,000 tournaments again?
Joshua "Steel" Nissan: It feels amazing to qualify as a team. We feel like our ESEA win is only the tip of the iceberg of what we are going to accomplish together.
ESL: Together with compLexity, you're the two big teams in NA. How would you say the NA scene developing with the recent success of both of your teams?
Joshua "Steel" Nissan: There will always be teams that try to overtake one another to maintain prestige, but the fact of the matter is that there needs to be more to play for other than what is currently available. It isn't practical for a lot of teams and players to invest all of their time and money into trying to outclass the top teams, who have loads more time, resources and experience.

Source: ESEA News
ESL: Cologne will be the third community funded tournament. How do you like the system of the tournaments that frequently bring a prize pool of US$250,000?
Joshua "Steel" Nissan: I think it's a great way to have a sustained viewership over the course of the year as opposed to one super-funded tournament. This allows for teams to constantly improve and always have something to play for. It also changes the metagame constantly as teams create new tactics and strategies that they unveil for each tournament. This is also a great incentive for teams to be more active and practice more often, which is good for the overall ecosystem.
ESL: With The International 4 in Dota 2 having just finished, how much are you wishing to see something similar for CS:GO?
Joshua "Steel" Nissan: I'd love to be playing in a tournament of that size and stature, especially now that it is broadcasted on ESPN. But in reality, I would rather have a lot of slightly smaller events than one super massive one once a year. It's great to have constant events to play as upsets do happen frequently, especially with the ever-changing metagame. If the question is whether I'd like to see a TI4-style tournament in addition to the current majors, I'd be so happy to see that happen!
ESL: Looking back at Katowice, how much do you want to do better this time?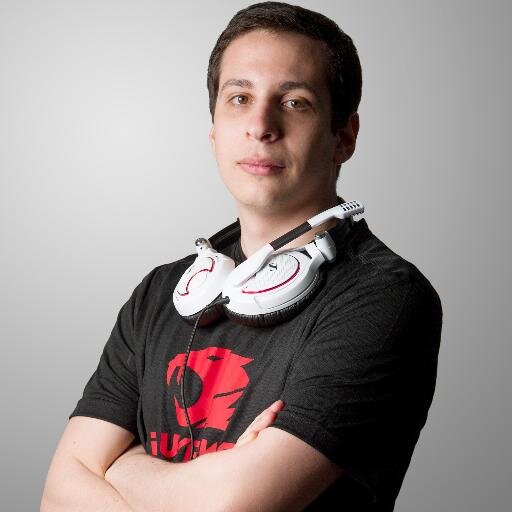 Joshua "Steel" Nissan: I wasn't personally part of the team in Katowice, but we are definitely planning on getting past the group stages this time. We already have our ESEA LAN experience under our belts, but we will also be having added experience from the Gfinity event and a two-week bootcamp with this roster. It will still be a battle coming in as a lower seed, and we would most likely have to upset a top-tier team to make it past the groups. We have a lot to prove and the drive to do it.
ESL: How much are you looking forward to facing NiP and the other EU teams again?
Joshua "Steel" Nissan: We are looking forward to it with open arms. It's great to be playing teams outside those in NA: it's not a secret that competition is better in EU, and we definitely feel we would benefit a lot from playing against EU teams. Another thing is that it gets very stale playing the same teams over and over again. We like the diversity of playing different teams from around Europe as each country has their own style.
ESL: So far, there has always been a local team winning the community funded tournaments. Do you see a chance for a German team to impress in Cologne?
Joshua "Steel" Nissan: I think that the crowd can definitely push a team beyond its limits and provide much-needed momentum, but the teams still need to possess the ability to win the events on their own. I'm not sure the German teams are at that level yet.
ESL: A lot of changes have been introduced over the last couple of weeks. What do you think of the way CS:GO is going right now?
Joshua "Steel" Nissan: I was really liking the state of CS:GO before we saw all these new updates. Tweaking the wall spamming and making it more understandable to new players makes sense, but with updates come periods of time where players need to get used to the patches. Often, there will be additional updates following shortly after to address balance issues, or other bugs which mean that teams and players need to put a lot of time in during the update periods to really understand all the new stuff. Having said that, the changes to de_overpass as well as the addition of the new crosshair style are steps in the right direction. I am excited to see how the game will progress by the end of the year.
Ladies? @diianeeeeee @LynnieNoquez @KateStrong7 pic.twitter.com/Aca4IWaiIe

— Joshua Nissan (@JoshNissan) May 31, 2014
ESL: Thanks a lot for your time, Joshua!
The ESL One Cologne 2014 CS:GO Championship will take place from August 14th to 17th in ESL's eSports-dedicated hall at gamescom, where 16 teams are set to battle it out for a prize pool of US$250,000. Find out more about ESL One Cologne on the official website.