With gamescom 2014 just around the corner, ESL announced that it will be hosting the first ever Call of Duty: Advanced Warfare Pro Bootcamp. Each day, Sledgehammer Games will do a feature show on a new aspect of Activision's forthcoming title, and we'll also get a chance to see the top teams from around the world face off in show matches throughout the event.
We've also set up a series of interviews with each of the invited teams, which you can catch here at ESLGaming.com throughout the course of the event. First up: Team Vitality and Gotaga, France's finest player.
Team Vitality

Vitality, En Plein Cœur – Road To Los Angeles… by team-vitality
Team Vitality has made a name for themselves in the European Competitive Call of Duty scene through their aggressive and unrelenting play-style. They have established a dynasty of dominance in the France, consistently showing up at the top of the leader boards. Perhaps one of the most famous eSports teams in france, these guys embody the rockstar status awarded to champions. Instantly recognizable and ever impressive, here are the players for Team Vitality: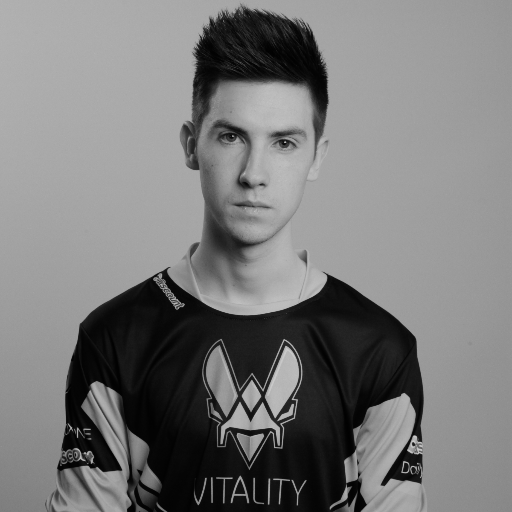 Jordy "Krnage" Mercier​ Clément "rskN" Hattée
Kevin "Broken" Georges Corentin "Gotaga" Houssein
Corentin "Gotaga" Hussein is the most accomplished Call of Duty player in all of France. Beyond that, though, he is a talented entertainer who runs an extremely popular YouTube channel with over 700,000 subscribers. Gotaga plays in the slayer role for Team Vitality, where he earned the nickname "The French Monster". His 1v1 skills are absolutely unparalleled in Europe, and he constantly surprises people with his ability to single-handedly take on entire teams.
We got a chance to sit down and talk with the French Monster about his passion for entertainment as well as some of the nitty gritty behind what makes him so good at Call of Duty.
ESL: While you are often hailed as the best French CoD player, you have quite a following outside CoD as well because of your community page. Are you drawn more to CoD or entertaining through your community page?
Gotaga: I'm, above everything, a competitive player. That's what fuels me, I like to win, I want to win! But my community is very important to me – I would be nothing without all the support of my viewers. I'm trying to nail the perfect balance between the training/scrims of the team and the fun content I publish on YouTube. What's good to me is that people love to watch our scrims on our website – this way I can focus on competitive play and still entertain the fans.
ESL: With more than 700,000 subscribers, you are one of the most successful Call of Duty YouTubers in Europe. What's the key for success there?
Gotaga: I don't really know – it was a surprise for me in the beginning. I was just doing what I love, being myself, and I noticed that more and more people started to follow me! I know that I owe a lot to competitive play, and I think that's what people like in me – I'll always want to succeed, and people respect that, I think.
ESL: With that big of a fanbase in France, it's almost impossible for you to leave the house without being recognized. How do you handle the pressure of the publicity and media that surrounds you? Furthermore, do you enjoy being so popular, with tons of fans always trying to get a photo with you at events or at least a signature?
Gotaga: Well, I'm getting used to it. It's always a pleasure to be recognized and such, but I stayed the same nevertheless. When I see people craving to get a picture, it stills moves me! I have to admit, though, that fan pressure and expectations can be exhausting sometimes, especially in big tournaments where I need rest between games! But I can't complain – I'm really lucky for all this.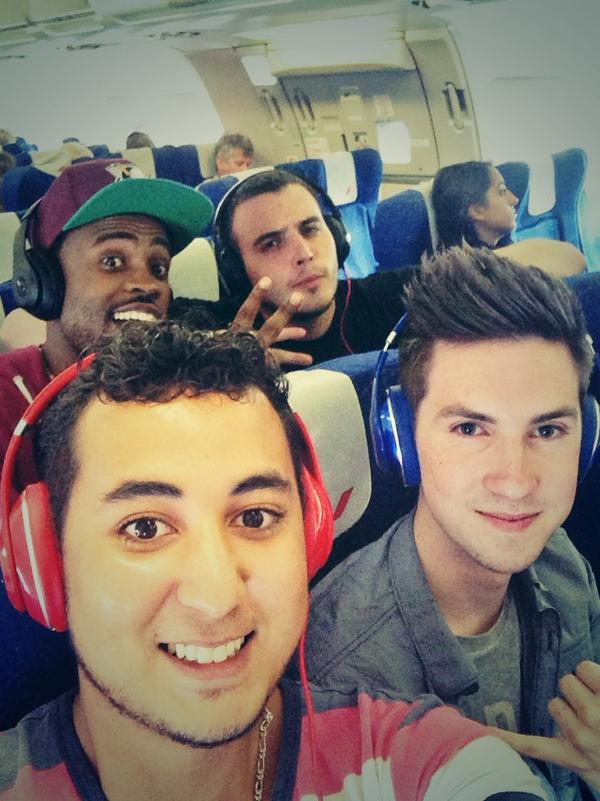 ESL: Many people in the community just call you "The French Monster". Where does that come from and how do you like that nickname?
Gotaga: A Dutch caster gave me this nickname when I was playing for ApeX. It was the beginning of console pro gaming in Europe, and I was individually at the top of my game at that time. I love this nickname – it's a mark of respect for the player that I am.
ESL: You're both the captain and slayer for Vitality. Does the slayer role give a good opportunity for shot-calling? What draws you to the role of slayer?
Gotaga: After the 2014 CoD Championships, we decided to give the shot-calling to Broken. As AR, he's got the best game vision. My main strength is 1v1, and recently I felt I had lost one of my qualities – being unpredictable for my opponents. We're working on this as a team! Slayer is the role where I'm the most useful, where I can express my skills the most.
ESL: While the CoD scene has been growing very quickly in recent years, what do you think is the biggest hurdle for CoD to reach its highest potential as an eSport?
Gotaga: To me, in Europe, the language barrier is a big hurdle to overcome, because it divides the communities, and there ain't one scene where everyone can play together. Top UK players have less visibility than an average French team because the market is smaller for CoD. Another problem is that, unlike LoL or CS:GO, the game is renewed every year, and one year out of two, the game is not really suited for competitive eSports play and broadcasting (for example the beginnings of Ghosts and BO2 set the bar too high).
You can catch Gotaga at gamescom with Team Vitality throughout the whole week, where they will be facing some of the toughest teams from around the world in show matches. It will definitely be interesting to see the 1v1 dominator take his skills into a new title.
Keep checking back here at ESLGaming.com to find out more about the event as well as hear from other top players from the competitive Call of Duty scene.
Images courtesy of Twitter.com/gotaga and Facebook.com/Gotag4