Having named our new head of pro gaming earlier today, we are now pleased to announce his first steps towards redefining the way ESL does eSports. One of these is to bring aboard promising new games, and as such we're proud to announce attempts to sign a new partnership with Coffee Stain Studios, developer of smash hit Goat Simulator.
Goat Simulator, which was officially released today after a period of beta access, has been lauded for its expansive non-linear storyline, robust gameplay and sophisticated moral choice system, but ESL One product manager James "Kennigit" Lampkin also sees definite room for a competitive scene in the future:
"As an eSports product manager, it's important to evaluate the potential of a game for viewership experience on a big screen. Although Goat Simulator currently lacks several key eSports features such as an observer mode and multiplayer, I'm sure that we can work together with the developer to bring it up to a competitive level by the time ESL One kicks off in Frankfurt."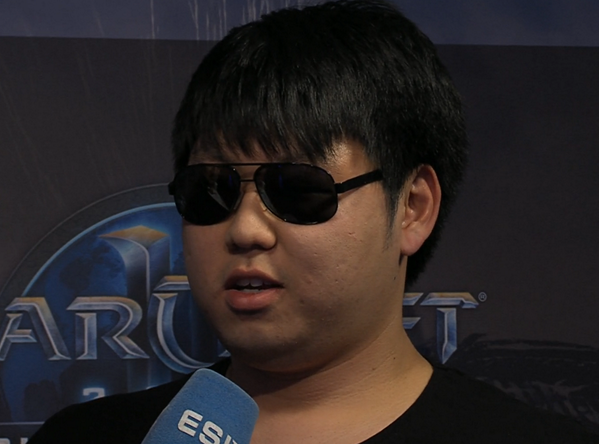 We also managed to catch up with new head of pro gaming Jang "MC" Min Chul, who gave insight on his decision to bring the game to ESL One:
"Anything with meat is good."

Competitive Goat Simulator will feature such exciting formats as:
Hunger Goats
Capture the Grass
King of the Barn
Last Goat Standing
Bipedicide
The expansion, Goat Simulator: Herd of the Shepherd, will feature even more new and interesting game modes.

Last Goat standing gameplay preview

Johannes Schiefer, Director of Branding & Publishing for the ESL, is said to have been overjoyed following the global eSports company's securing of the deal, and had the following to say about:
"StarCraft, League of Legends, Dota 2 – the potential of these games pales in comparison to the mammalian majesty of Goat Simulator. We will also be adopting two goats named Apollo and Kaelaris to commemorate the addition of Coffee Stain Studios' masterpiece to the ESL One lineup."

150 year old eSports Methuselah and casting veteran Paul "ReDeYe" Chaloner, last seen leaving a Los Angeles Botox clinic, was unavailable to be located to comment on our latest venture, but we're sure he'll turn up in time for the big event.
Make sure you're ready for the next wave of ESL One Frankfurt tickets, which for a limited time will come with an exclusive ESL-branded pygmy goat for use in the game. Also goat stickers.
See you in the field at Frankfurt!
Edit: Unfortunately, this was an April Fools' Day prank. Sorry to disappoint!