With her team having just secured the first seed in the upcoming ESL LAN in November, assistant manager of professional SMITE organization Paradigm Lydia Picknell has got her hands full in the coming weeks. The first competitive female player and the only female professional coach, Lydia has been something of a trailblazer in the SMITE scene. Here we sit down and chat about how she got to where she is today, the state of the SMITE scene and what it's like being a woman in the esports industry.
ESL: Hi, Lydia! First of all, please introduce yourself for those who might not have heard of you before.
Lydia Picknell: I'm Lydia, and I'm the assistant manager for professional SMITE organization Paradigm. We're currently the number one seed in Europe on Xbox going into the ESL studio LAN, and number three seed in Europe in the PC Pro League going into the Super Regional LAN in Atlanta next month. Both of these LANs decide who makes the SMITE World Championship. We're our own homemade brand of former Team SoloMid and Exposed Secrets/Fnatic – our core was the original winners of the SMITE Launch Tournament in 2014!
I also help out other regions as coach, such as Australian SMITE team Integral Nation and professional LatAm SMITE team Renegades of Hell in South America. I think by helping other regions get as competitive as North America and Europe we can better the SMITE competitive scene as a whole. I'm a busy girl!
I was also the first competitive female SMITE player, and have been playing since the closed beta way back in 2012!
ESL: How did you first get into gaming?
Lydia: I've always been a bit of a tomboy growing up. I'm the oldest of two daughters, and my dad always had me playing sports (hockey, kickboxing and softball) and video games since I was young. I grew up on every Nintendo system there was, and my sister would watch me play Mario, Zelda, Star Fox – everything. We got our first family computer when I was around 12, and I started playing things like Team Fortress Classic, Quake and other FPS multiplayer games. My dad was always really supportive of it, and would laugh and type to people in game that they "got beat by my teenage daughter". He still plays World of Tanks and World of Warcraft in his sixties.
ESL: How did you first get into SMITE? How is it different from the other MOBAs on the market?
Lydia: SMITE was my very first MOBA, and in the beginning I had no idea what I was doing. I got into it through friends who I was playing Left 4 Dead and Team Fortress 2 with. They told me there was this new free-to-play game called SMITE and they gave me a beta key. I fell in love instantly, and even though I only played Artemis for six months straight I quickly forced myself to learn it by watching streamers and teaching myself.
What makes me love SMITE so much is that I'm a big history and mythology nerd, and SMITE has gods from different ancient pantheons in the game. I think that SMITE is a harder MOBA to master because of the 3D view and how difficult it is to land skill shots in the game. You have to always be on top of the build and pick meta in order to stay competitive in the game, plus a new god is released almost every month. I've met such amazing people in SMITE, both casually and competitively, and it really is a fantastic game to pick up.
ESL: Can you tell us about your time as a competitive SMITE player?
Lydia: I never really had a huge interest in esports before SMITE. I played games just for fun with a select group of friends, but then I started following the pro scene in SMITE when one of my friends that I met through SMITE, Anatoliy, was picked up by Dignitas as their solo laner – so I started cheering for them. He didn't have time to queue casually with us anymore and we missed him!
At the time there weren't a lot of people in the pro scene, and I was one of two girls at the time who was really 'known' by streamers and fans, so some of the pro players would have 'teaching Lydia' streams. I ended up subbing in one weekend for Reason Gaming as support when Snoopy slept in. I had zero prep and wasn't expecting to wake up to find out that I was in a pro tournament! We ended up placing third that week. I was terrified the entire time.
I took a year and a half off competitive SMITE after that when I got into a serious relationship, moving to the United Kingdom for that and a culinary internship. When both of those went bad, I came home to Canada, got back into the competitive scene and started streaming.
ESL: How did you first get into team management, and how did you get to where you are today?
Lydia: After my relationship and my internship fell apart in London, I moved back home to Canada in November last year. I was pretty hurt, feeling low and wasn't sure what I wanted to do. I've always had an interest in coaching/managing, but never really had a shot at doing so. I ended up creating a high-level Challenger Cup team called eloFisherS and managed/coached them in January until about March this year. I left the team after I didn't agree with the direction they were going internally, and was asked by one of my coaching idols in the scene, Krett, to participate in a coaching program with South America's pro scene. It was the first time I got paid for coaching, and I found my passion and my self-confidence by helping this other region.
I started coaching Renegades of Hell in South America, and took the last place Pro League team, who didn't win a game all season, to a top-four contender in five weeks. It was insane how much of a difference it really did make, and I was finally finding my footing and confidence in esports thanks to them. It was the first real validated results I'd had, and as the team got stronger, so did I. I learned to be more and more independent, not lean as much on my mentors CaptCoach and Krett and found my own coaching identity.
I got asked by Team JusTus to manage them during the Fall Split of the SMITE Pro League, and had to step in as a coach for a week when one of the coaches was sick and the other had to sub in because of a health issue with our support. We ended up beating Titan that weekend, which was one of their three wins that split. Two weeks later, I was asked to join what was then the number two seed in Europe, Paradigm, in management. My friend Funballer, who I met back in Reason Gaming, is the hunter (ADC) for the team, so I was really happy to be working with him again. I've been so happy with Paradigm and I really do love what I do.
Last week I started coaching Integral Nation in Australia to help them get ready for the Oceanic regionals at PAX this week. Unfortunately I didn't get to go help them onsite at the event because of flight costs, so I'm doing what I can to coach them from across the world! I really do believe that we need to help all of SMITE's professional scenes to make the game stronger. I don't get much sleep these days as all three teams keep me busy, but I'm very happy and I love it. I jokingly call them all my "babies", and SMITE fans have started calling me "Mom".
ESL: Can you tell us a bit about your team?
Lydia: Paradigm is a professional SMITE organization in both the Xbox and PC Pro Leagues. We were originally PC-based, but with the rise of SMITE on Xbox we signed the top team in Europe and I'm so proud of the success of both of our teams. We also have the number one joust player in the world, Bennna, as our streamer. The Xbox team is heading to their first-ever LAN, where they secured number one seed last week, at the ESL UK studios next month.
Our PC team's core was the original SMITE launch tournament winners. Back then we were Team SoloMid: Zimpstar (manager), Lawbster, Trixtank, and Qvofred. We've been at the top of the competitive scene ever since, and picked up Xaliea and Funballer from Fnatic and became Trig e-Sports. We ended up going our own way and became Paradigm in June. They've qualified for every LAN this year, including the upcoming Super Regional LAN November 16th – 23rd which determines what two teams from Europe make the SMITE World Championships in January.
ESL: What is the difference between a 'home-grown' brand like Paradigm when compared with other big names on the SMITE scene like Cloud9 and TSM?
Lydia: Being player-run and currently without sponsors, everything we do is out of our pocket. I've contacted over 60 different companies over the last month to see about potential partnerships or sponsorships and unfortunately was unsuccessful. With two big LANs coming up and wanting to get both my teams to bootcamps to give them the best possible chance to stay at the top, I've had to come up with some creative ways to fundraise. I organized a 24-hour stream a week ago where everyone, including my PC and Xbox teams, took shifts over a 24-hour period with one goal in mind: raise money to help my Xbox team support themselves and get to their ESL LAN. The fans are incredible: we raised CAD$2,000 in those 24 hours. It was also the first time a SMITE pro PC and Xbox team interacted together for a 24-hour stream.
I've also taken on a graphic artist and video content creator to help us increase our branding on different platforms. I teamed up with our graphic artist, Dusty, to design limited edition Baba Yetu shirts for sale to help raise money to support our organization as a whole. There's a lot of money needed to run an organization, and I'm going to have to be creative to figure out ways to help my boys be able to play and compete. We do have some pretty sweet merch that fans are loving, though!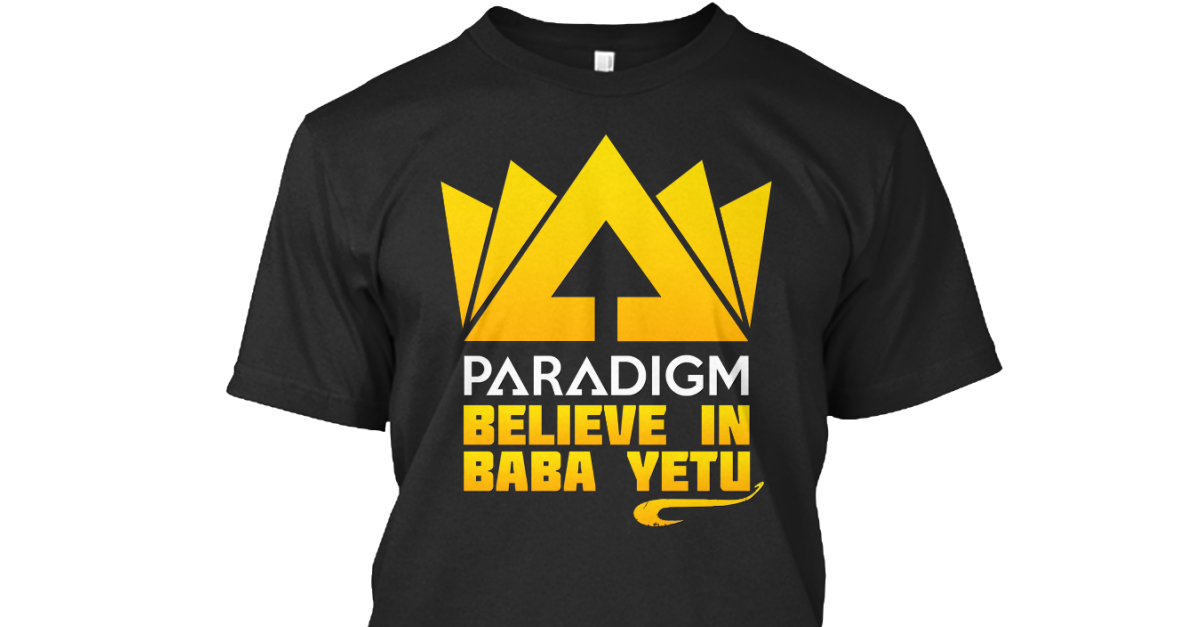 The hardest thing is that we can compete with big organizations like Cloud9 and TSM, but we have to be creative on how to get our guys to bootcamp with limited funds. We don't have the big name sponsors like Cloud9, TSM and Fnatic, so it's a bit more of a challenge to make sure both our Xbox and PC teams can bootcamp and travel before these major events, and to help make sure they're financially able to put as much time and effort into playing like they do.
ESL: What does it take to keep a professional team together in a competitive, high-stress environment?
Lydia: I'm a firm believer that a coach can't just be an analyst. You can give the team all the facts and numbers in the world about how much gold they should have 10 minutes into the game or how much damage each build will do, but that won't help them as much as you think. That can't be the center of your coaching. You need to also look for patterns, talk with your team and get to know them and how to work with them. Not everyone learns the same way and not everyone has the same social skills. Some players need to be able to vent about personal problems, so you need to be available for that, and some players get frustrated quickly and are very vocal about it.
You need to remember that a professional team needs to be run like a professional business. Yes, it's a game, and yes, we're all friends, but at the end of the day you need to be looking for the best and doing your best. You need to do whatever it is you can to help them eliminate any outside stresses or worries that can distract them from performing. I've learned a lot of this from Avant's CaptCoach, who was one of my two 'idols' on the scene. I think we both have a similar take on some things: we both focus on the players and their personalities as well as the analysis, not just one or the other. To be a good coach in esports, you need to be able to be a counselor and an analyst. I think one of my strongest things I bring to a team as a coach is working on communication and shotcalling. I'm not the best at math and I know that, but I feel like I always improve overall comms and team unity as soon as I start working with them.
ESL: What's a typical working day like for you?
Lydia: Right now it's absolutely insane. I wake up at 4am to be there for my Australian team Integral Nation to coach them during their scrims as they get ready for PAX Australia this week, where there's the biggest prize pool in Australian esports history. That will go until about 7 or 8am by the time I'm done discussing everything with the players, then I take a quick nap for a few hours. After I wake up, I look into what I have to do for Paradigm and see if I have room to stream on my own for a few hours. I've been slacking with my own streams lately because I'm the kind of person to put everyone else first.
I also freelance write for a travel blog to keep some kind of money coming in to support my travel for Paradigm, so I'll write two to three articles in the afternoon. When Renegades of Hell were still in their pro season (they were eliminated from SMITE World Championship contention last month), I would be up until 2am coaching them. I start it all over again the next day, and if it's a pro game day for Paradigm I work with our social media manager to get the word out there and get our fans watching.
ESL: Do you think people in the industry treat you differently because of your gender?
Lydia: The teams I associate myself with and work with treat me like family. We're a team, a unit. They don't see me as a girl – they see me as their coach and manager, and it's a great feeling. The only thing different is that Renegades of Hell have nicknamed me "Mom".
I've had a situation with a team I coached back in March and a player on our team being disrespectful to me because of my gender. It actually hurt me a lot, and I left the team because of it. After suggesting to him that he needed to try a different build in solo lane, he turned to me and said: "I don't have to listen to you because you're a woman, and I'll never respect you."
I was so shocked by that and didn't know how to react. I was angry. I wanted to quit SMITE completely because of it, but Krett came in and stole me for South America. I fell in love with coaching and managing, and really the experience made me so much stronger. I've gotten better at letting things roll off my back and rolling my eyes at it, but after a while it does get to you.
ESL: What are your thoughts on women-only esports leagues?
Lydia: I've actually discussed this before with HiRezStew, the president of HiRez, at length before. I've tried being part of a sponsored girls-only team back in closed beta with Mortality Ladies, where I was the support player, but I left after two days. I don't think that's the way to promote professional gaming to other girls. I don't think separating people or putting an emphasis on gender will help – it will make things worse! Some people might see it as girls not being able to compete with guys, and I think we need to prove that girls CAN be just as good and CAN be just as competitive!
I think we need to promote the girls who are currently involved in the industry and prove how much work they do to get to where they are. Once we break that barrier, I think we'll see a lot more women not be afraid to take the jump into the professional esports scene. There's a lot of people who just don't know that it's okay to put yourself out there or know how to deal with the extra criticism put on you for being a girl. The problem with esports is that a lot of the gamers are still immature and teenagers and don't really have the social skills just yet to know how to understand how a girl can be successful in a "guys'" field.
ESL: What do you think the best approach to combat sexism in the gaming/esports industry is?
Lydia: I think we need to promote the girls who are currently interested in gaming and esports and, through highlighting their success stories, help convince other girls to not be afraid to do it too! I think esports administrators need to take a stronger stance on sexism and sexist comments and help make esports a safe environment for women to want to be a part of. I think sexist comments should be treated just as harshly as racist ones – it's hateful and hurtful. I think we need stronger policies to punish toxic players and promote good ones.
Again, I don't think separating girls from guys is the way to go. That will only open girls up to more criticism from some gamers. They'll always be seen as unequal in skill and may get comments about "going back to the girls' league." There's no physical barrier in esports to stop girls from competing with guys, and girls can be just as skilled and talented in esports as guys can.
Another idea I've wanted to explore is workshops and conferences to help promote women in esports, or help organizations and game companies understand why we need to support the girls currently playing the game or who want to be playing the game. We need to stand up to internet bullies and make everyone realize that you shouldn't ever be judged on something you can't change, that you should be judged on the results you bring or the passion you have for what you do.
ESL: What advice would you give girls and women wanting to get into the gaming/esports industry themselves?
Lydia: Put yourself out there! Find out what you're passionate about and just run for it. You'll always be sitting there wondering "what if?" if you don't just go ahead and try. Don't ever feel like you can't do something because of your gender or something you can't change. Make it your mission to make everyone understand what you do and why you want to be good at it. Prove it with results – that's something they can't take away from you.
When I first started coaching my Australian team, they were unsure about me. They didn't hear about me in Australia, but after showing them what I do, there was nothing like the satisfaction of hearing: "You're actually really good. We weren't sure about you, people told us to talk to you about coaching, but we didn't realize you were actually good." That makes you feel good. That's the moment when you realize you're being looked at as a professional and not just as a woman.
ESL: Aside from SMITE, what's your favorite video game at the moment?
Lydia: I am so in love with Life is Strange. I haven't had time to play the final episode yet as I wanted to stream it – it's just such a fantastic story and the soundtrack is amazing. I also play Heroes of the Storm, and sometimes a bit of Hearthstone. I've also been part of the friends and family alpha testing for HiRez's new game Paladins, which is so much fun! I can't wait for the beta to be released. I'm also crossing my fingers to get an Overwatch key.
ESL: What's your opinion on the current state of SMITE?
Lydia: The current meta is so interesting to me, and I can't wait to see what tricks the other teams have at the upcoming LANs in Australia and in Atlanta at the Super Regionals. Right now, Bluestone is so, so strong – and Sun Wukong is either an instant ban or first pick. The entire game is dependent on your mid lane and jungler, and as a mid lane player it both frightens and excites me. Jungle and support are the hardest roles right now in SMITE, and if you don't have synergy with your jungle, mid lane and support then you'll have a pretty hard time.
ESL: What are your SMITE World Championship predictions?
Lydia: I love prediction games, but I am a little bit biased this time around! I think from North America we'll see eGr, eNvy, and Cloud9, and from Europe we'll have Epsilon and Paradigm. Australia will be Avant Garde, and South America will be Stinger and INTZ from Brazil. I have no idea about China as I'm unable to keep up with their scene right now.
ESL: Thanks for chatting with us today, Lydia! Any closing words?
Lydia: I just really want to thank everyone who's been there for me this year and really believed in me. I want to thank CaptCoach and Krett, who both took me under their wing and were really the reason I wanted to get into coaching – they're my mentors and I wanted to do what they do. They stopped me from giving up and helped me find my footing and confidence in what I do. I want to thank all of my Team Lydia minions from my stream and in-game fan clan for always supporting me! Shoutout to Team JusTus, Paradigm, Renegades of Hell and Integral Nation for letting me work with them and letting me live my passion. Thanks to my younger sister, who is completely understanding of what I do and lets me vent to her about the frustrations of the industry. Thank you to Ruler, Hughz and all of my SMITE friends for being there for me every single day. Also a HUGE thank you to HiRez for being such an incredibly fun company to always talk to and work alongside in esports.
I really wanted to thank Zimpstar, who is the manager/owner of Paradigm, for giving me the freedom to work with our teams and to let me help out other regions as projects. When he added me to the team, it meant the world to me that he judged me for being a hard-working member of the scene and for the results I've had.
Also thank you ESL for everything you do in SMITE and for having me today!
You can find Lydia on Twitter, and be sure to tune in to the SMITE World Championship qualifier finalsat Twitch.tv/SMITEgame on the 28th and 29th of November!
For all the latest SMITE news, be sure to like the ESL SMITE Facebook page and follow @ESLSMITE on Twitter.