We're in for a wild ride this weekend! Over the past three months we've seen plenty of upsets and surprises. We've also seen a chink in the Fnatic armour, with the defending champions having fallen from grace somewhat. However, we know that Fnatic have the ability to step it up a gear or two in an offline environment, which in turn raises the question of whether these surprises and wildcards can also adapt. For a lot of the young talent that has been climbing the ranks and catching the veterans' eyes, this will be their first LAN event, with many able to attest to struggle of trying to play the same game at a LAN that you do in the comfort of your own home.
Let's take a step back and overview the brackets as well as the teams that fill them.
MeetYourMakers: Is a fresh face what they needed?
MYM are going to be an interesting one. A roster swap so close to the season final is always a risk. However, sometimes you have to stop the rot if there's something causing an imbalance within your ranks. Their results since purging frontman S8F from the lineup have inspired some confidence, with them breezing through their group stage with a clean sweep, most surprisingly versus SK gaming – the number one team in season rankings.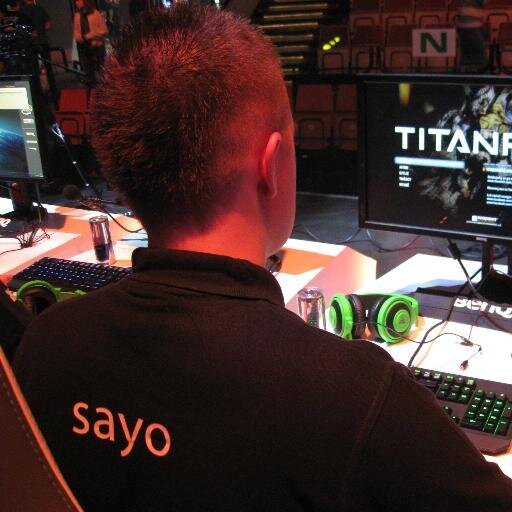 So who is this mystery man filling the large shoes of MYM's previous shotcaller/hypeman S8F and at the top of the scoreboard during his debut versus Dignitas? Sayo is in fact no stranger to Meet Your Makers, having appeared on stage at gamescom under the MYM banner for the summer season finals. He was filling in for Waffy, and after their third/fourth place finish and Waffy's return, the team decided that they were best continuing with both Sayo and Waffy, with S8F forced to find a new home elsewhere. Prior to his stage appearance, Sayo has been a constant presence in the Battlefield scene. In BF3, his team UNIVERSE was within the top three Polish teams, and at the start of BF4 they joined ExA. However, they never made it to finals, leading to the team disbanding at the end of the spring season.
MhSV: Translating online to offline
Wildcard number one. This is a team who have been performing to a very high standard online, and the community is very interested to see if that translates to as LAN environment. There have been some lineup changes since their placement in the finals, however. With two of their players being under 18, they have had to hunt for replacements, sourcing Sheep and failX of team Animate. As such, a team who had the potential to surprise may have to return next season with a fully stacked roster. However, with a bunch of misfits there remains a randomness which can work incredibly well, especially in Battlefield.
InFamouS (formerly eLevate): The hard workers
The team that was removed from their organization a day before the groups kicked off and then played an inhuman amount of top-notch Battlefield in one night, which I had the pleasure of casting. This team worked so hard and played the maximum amount maps they could have during the group stage to secure their spot. Their hard work has been rewarded, with the InFamouS organization stepping in to support the team during the remainder of their journey to the Cologne finals.

The two newer faces are actually from the old InFamouS lineup – Kremma and Tonyy, who will be standing in for T0Fi and LAGZR after they stepped down from attending the event.
This is going to be an interesting one. There is no doubt that this is a team with ability, but with last-minute roster changes – especially losing out on LAGZR, who caught my eye since the first time I cast a game with him in it – who knows what could happen?
Legionnaires: Here to see what Europe has to offer
The team from down under! The fan favorite in Australia with the only one loss recorded against them from the top AUS team Team Frost, who interestingly gave their spot to Legionnaires. Australian teams have always struggled when dropped into the European scene. Through no fault of their own, a distinct lack of varied competition and playstyles forces them into playing catchup. VOX Eminor of the summer season lost out in the groups to two 2-0 defeats, so LG have got a lot to prove for their region. Players to watch out for are Wiggin and Horizon – both are held in particularly high regard in Australia, and it will be interesting to see if the star AUS players perform in a similar style to EU's MVPs.
My expectations
Going into this, there is no clear-cut top three. Sure, I can speculate, but right now there are a lot of promising teams attending this season's finals. I have my eye on Planetkey Dynamics and SK, two teams who were not discussed in depth above as they have remained pretty constant across the season, with SK ending up top of the rankings. Additionally, both of these teams have been putting the hours in bootcamping in Cologne, aiming to start and finish strong. With regard to a potential surprise, I have my eyes on LG to see if the Australian all-stars can make it happen in Germany as well.
All things considered, my closing points are: MYM's new lineup is strong, PKD are looking good with S8F, and Epsilon haven't changed anything and I don't think their results will change either.