Arguably one of best things about ESL One will be the presence of Dota 2's most colorful analyst, Bruno Carlucci.
As such, and to properly prepare ourselves for the fabulousness that lies ahead, we've assembled our top seven Bruno suits as well as a brief guide on how you too can dress like the Dota Academy creator.
First thing's first, however: let's take a look at some of Bruno's greatest hits.
The top seven suits worn by Bruno Carlucci

A perennial classic, the yellow suit has made a number of high-profile outings, and is arguably Bruno's signature outfit. Indeed, in an interview he said of the ensemble: "I AM the guy in the yellow suit – people that know me can confirm that that is not a persona." It has also been proved to have quite a profound effect on some.
Often paired with: Luminous and/or gloriously patterned shirts (see above), Dota accessories, that stylin' white pinstriped trilby
One of Bruno's more sedate pieces, this majestic purple number features fetching floral applique and matching ribboned edging. While there are other purple suits in Bruno's repertoire, this is arguably the best.
Often paired with: Dark shirts, stripes and occasionally a giant gold lamé turban

This single-breasted two-piece suit in Bruno's favorite color looks like it's ready to have some super CGI effects projected onto it, but Bruno pulls it off, and with authority.
Often paired with: Daringly open-necked shirts, casual shoes, riddles

This impressive black and red creation features some cool fabric effects that make the material seem halfway between leopard print and chrysanthemum, but you can't deny that it works. Somehow.
Often paired with: Dark floral shirts, matching shades and pocket plushies

Bruno's bright pink suit is an undeniable fashion statement, a breath-taking piece of tailoring in its own right that further description would be unable to sufficiently appraise.
Often paired with: Matching shades, solid-colored shirts and a sequined purple trilby that is well beyond words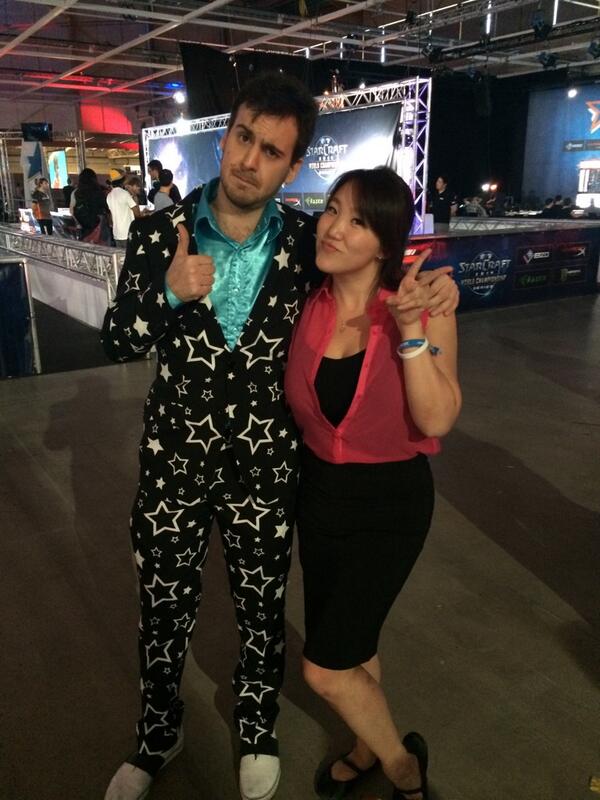 Black and white is a classic combination, but here it's given a stellar spin in the form of a series of star motifs of various sizes – perfect for the man who wants to shine like the night sky.
Often paired with: Turquoise ruffle shirts, white shoes and appreciative fashion fans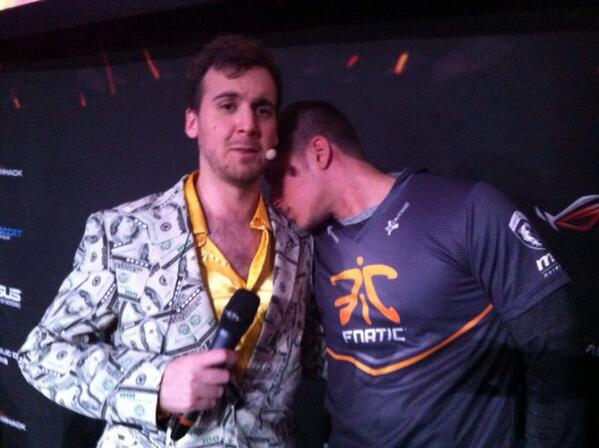 Arguably the grandaddy of printed-design suit designs, this cashanova ensemble can have a quite devastating effect onlookers – for your own safety and dignity, it is recommended that this outfit is viewed at a distance of at least ten feet.
Often paired with: Fittingly gold or yellow shirts, gratuitous cleavage and swooning pro players
BONUS: Proof that Bruno's shirts possess magical powers
How to dress like Bruno in five easy steps
Acquire your statement suit (try OppoSuits or Nakal Clothing)
Choose an appropriately brightly colored shirt
Select some stylishly contrasting shoes
ACCESSORIZE
Work it
Can't wait to see what Bruno will wear to ESL One? Be sure to check out the official site for more information on how you can watch or, if you think you can handle it, why not buy a ticket so you can experience the majesty of Bruno's suits in the flesh