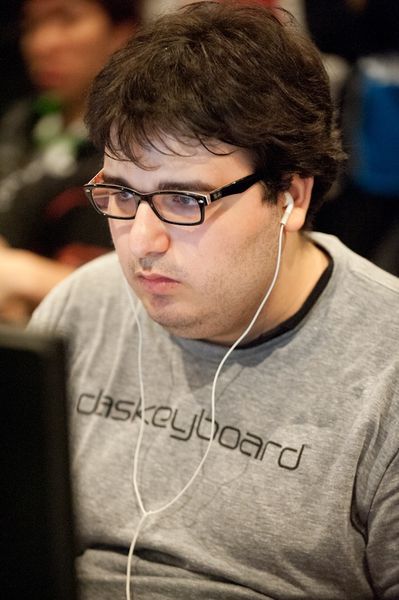 It's official: Canada's beloved Scarlett, one of the USA's finest analysts, qxc and Mexico's MajOr clinched the top three spots and are headed to San Jose on December the 3rd.
The night began with the immediate forfeit of two promising players, MaSa and Petraeus, moves that gave viOlet and hendralisk their first matches against one another, where viOlet won 2-1. viOlet came out the victor on the last map, King Sejong Station, but only after a rare ZvZ base trade helped the players fully demolish each other's buildings.
That win led him to face MajOr in the semifinals, where the Zerg dropped Merry Go Round, Catallena and Foxtrot to the ROOT Terran, then falling to the lower bracket and leaving MajOr in one of three qualifying spots.
MajOr's own path saw him take out Moosegills and puCK. Meanwhile, two other invited players, qxc and Scarlett, were trouncing opponents Kelazhur and PiLiPiLi, then taking on HuK and Bails respectively.
When the two met in the semifinals, map two, Nimbus, was a battle to the death. At fifty minutes in, every base had been taken and both players were still near max supply. Scarlett began to starve for gas and eventually dropped the game.

But she rallied and pulled ahead for the next three matches, showing impeccable games and taking her spot as qualifier. She sent the American Terran to the lower bracket, where he would eventually face viOlet in the loser's semifinals.
By the time qxc reached that match, he had played 13 maps. He had endured an exhausting series against a hard-fighting Zerg where he experienced serious lag and had to play from replays in games four and five. He had taken down Brazilian Kelazhur (who, it's worth noting, had just taken two 2-0 matches against puCK and Suppy).
When he came up against viOlet, who had played ten maps already himself, qxc immediately lost the first two maps of the set. He then did a complete turnaround of his series versus Scarlett, beating out viOlet's fungals with excellent Terran play. Amazingly edging out viOlet on the last three maps, qxc cemented his place as the third qualifier from the American final.
The three join Asian Final qualifiers Rain and herO, European qualifiers First (who replaced Vortix) and ForGG and US qualifier Polt at Intel Extreme Masters San Jose on December the 3rd and 4th.