The time has come to announce the transformation of the ESL Pro League for Season 11.
The ESL Pro League will become a 24 team competition spanning four weeks in Season 11, including a full offline regular season in a studio and a three-day finals event at an arena location. Other ESL Pro Tour events will not be scheduled to take place during an ongoing ESL Pro League season.
The league will be divided into four groups of six teams where every team plays in a best-of-3 round-robin competition. The group winners will be seeded into the late stages of the playoffs and group runners-up and third-placed teams will play in the early rounds of the playoffs.
When the competition is narrowed down to six teams, it will move to an arena location for a three-day live event. The Grand Final will be played in a best-of-5 format.
We would like to confirm the list of teams invited and qualified to ESL Pro League Season 11: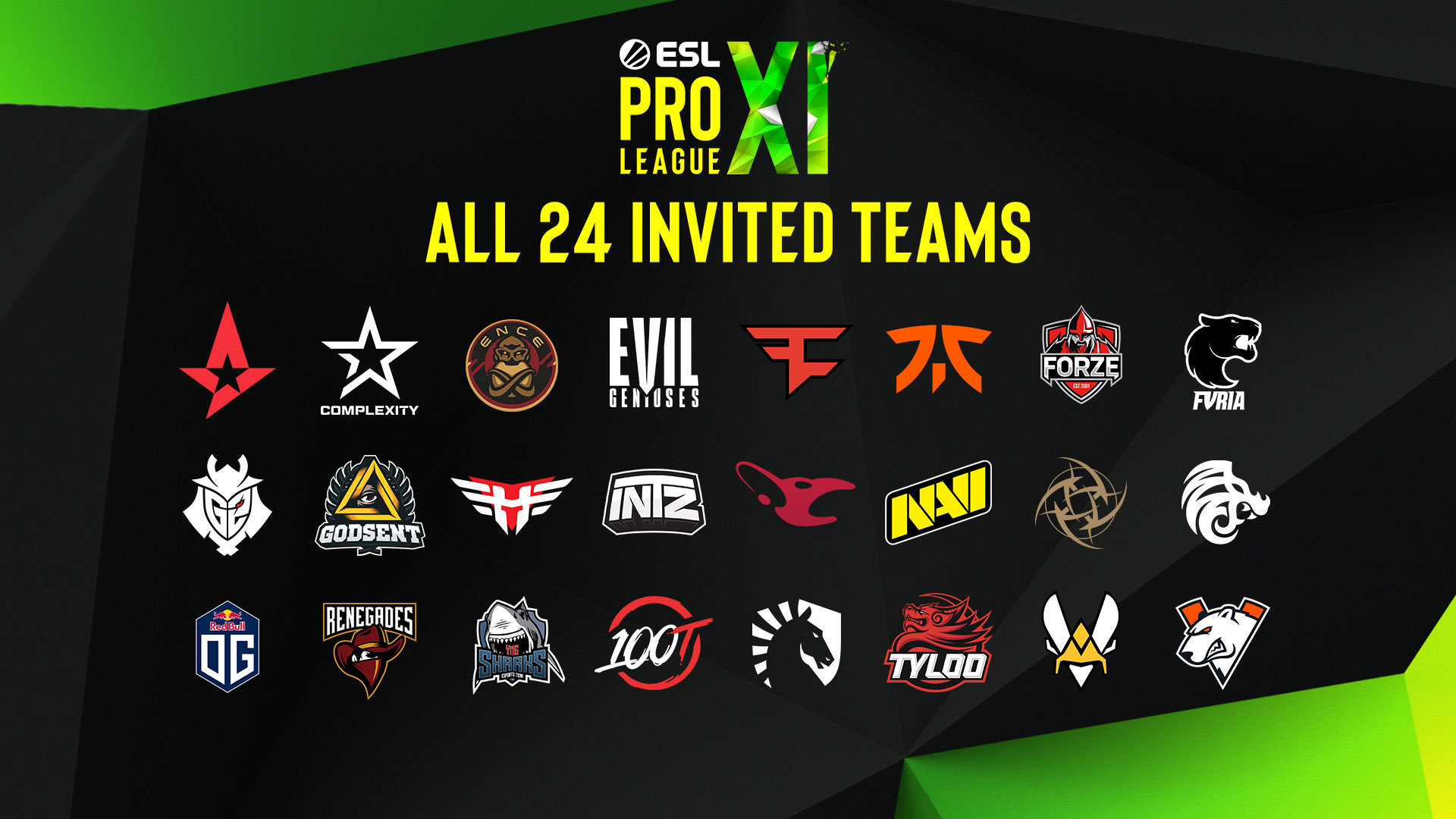 All teams that finished in the final 16 of Season 10 were invited for Season 11, but MIBR and Cloud9 either declined or did not respond.
All other Season 10 teams have received invitations to Mountain Dew League, where they can win direct slots to the ESL Pro League Season 12. They will also be able to qualify through the ESL World Ranking. More information about the Season 12 and future seasons provided in the coming weeks.
Visit the ESL Pro League's official website or follow our Counter-Strike accounts on Twitter, Facebook and Instagram to stay up to date on all things ESL Pro League!