The second season of EU Masters action, presented by ESL, will see the best European regional teams competing for their share of a €150,000 prize pool – and a chance to win EU-wide bragging rights as the European Masters.
20 teams will take part in the second season of the EU Masters series, which begins on 10th September. The series brings together the best of the European Regional Leagues to find Europe's best semi-professional League of Legends team.
The draw, in a format reminiscent of the recent World Cup, allows fans to support teams from their home regions in the highest level of League of Legends competition outside of the LCS.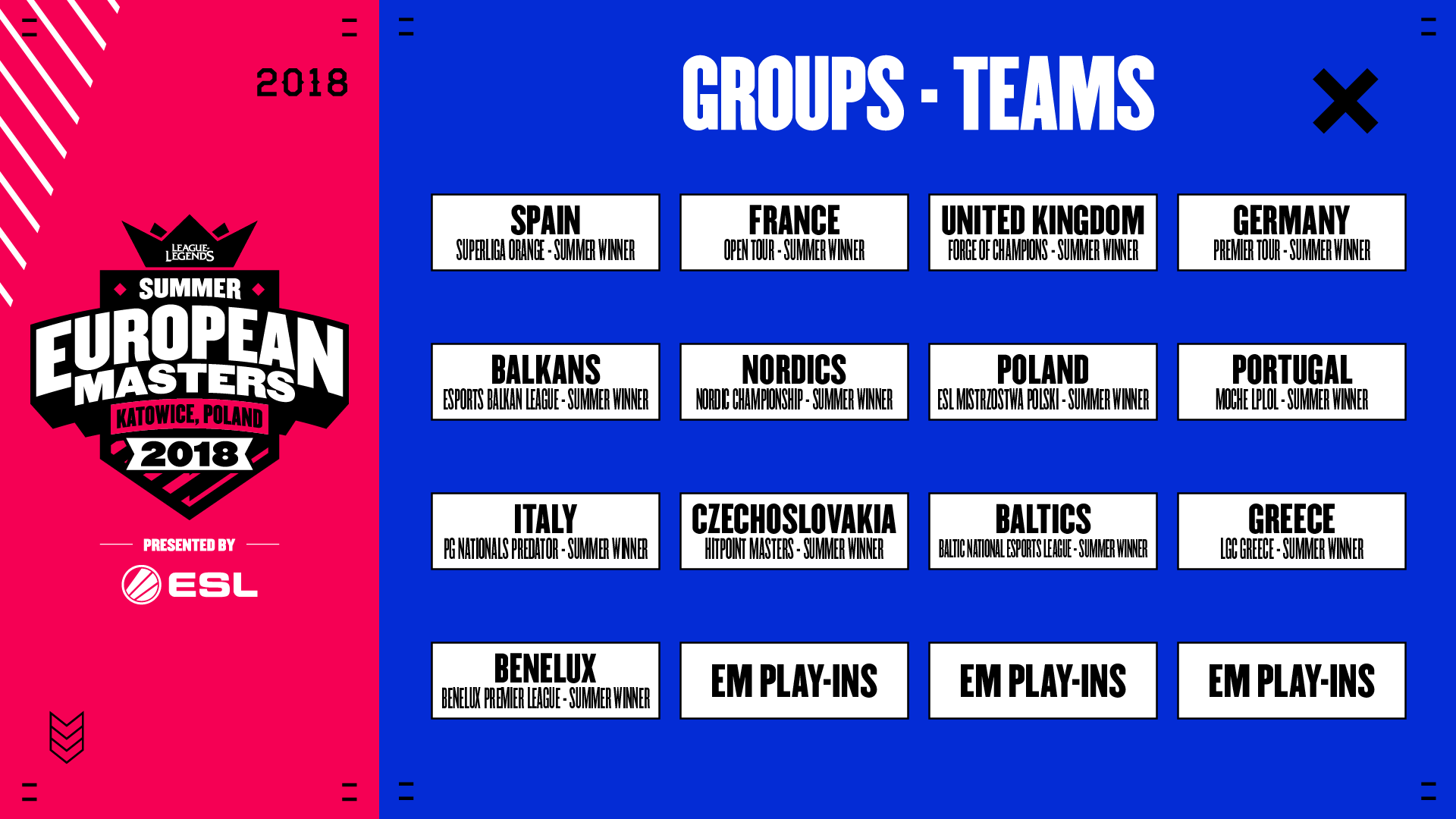 The twenty teams that will enter the EU Masters will be qualified from a diverse group of competitions and countries that reflects Europe's flourishing League of Legends scene.
Thirteen teams will join the EU Masters season as top seeds from the European Regional Leagues in their respective countries – including those from France's Open Tour, Germany's Premier Tour, Italy's PG Nationals Predator series and the Nordic Championship. Top teams will also qualify from the newly-created Baltic, Greek and Benelux Regional Leagues.
More teams from across European Regional Leagues will also take part in a round-robin tournament to try and qualify for the final three spots on the EU Masters roster. These seven teams will be the second seeds from a variety of different leagues, including Spain's Superliga Orange, the UK's Forge of Champions and Germany's Premier Tour.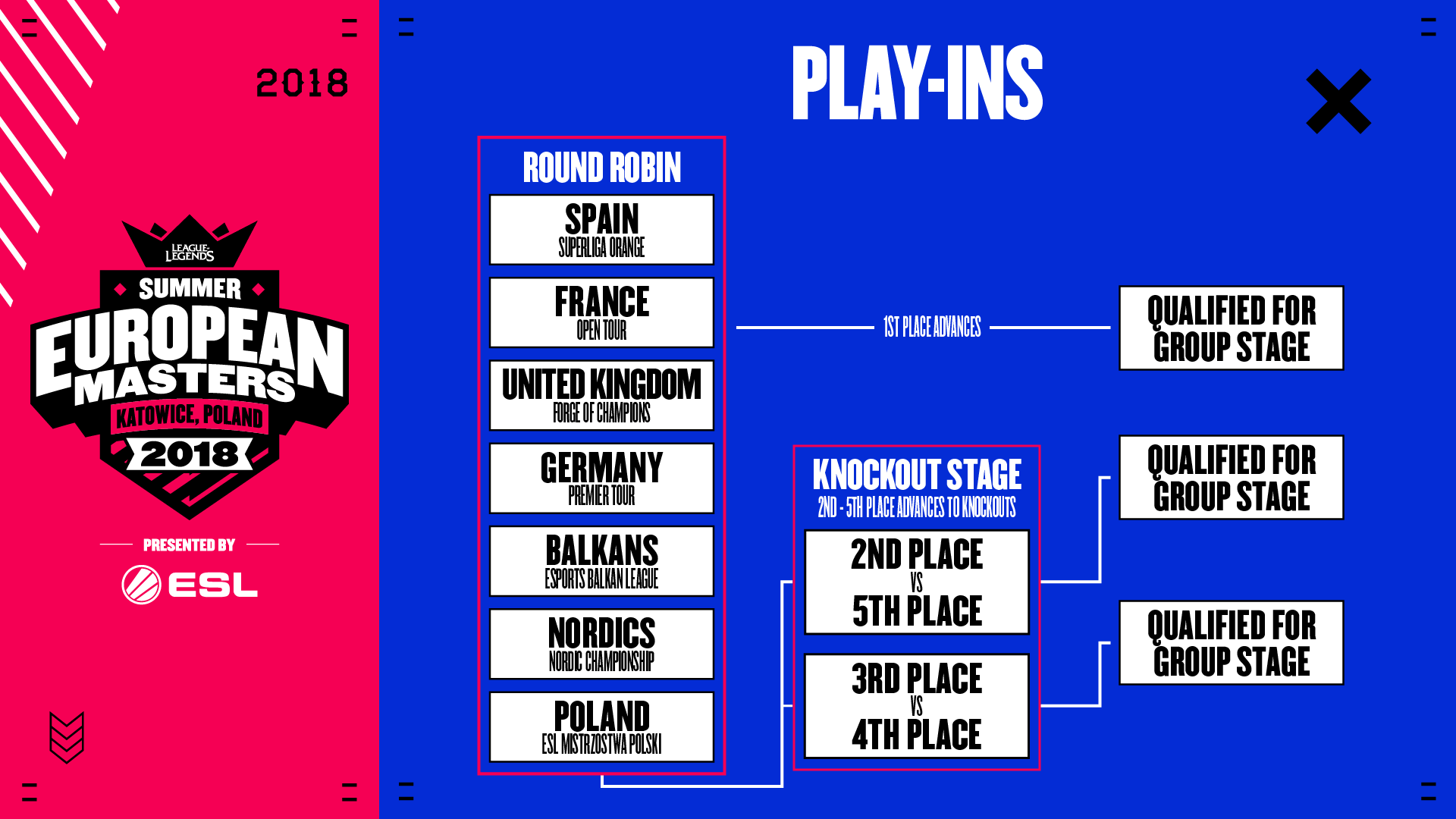 Once the sixteen teams are decided, they'll be divided into groups of four, with round-robin matches to determine which eight teams will qualify for the knockout stage. These eight squads will battle in a single elimination bracket – and the top four teams will travel to Katowice, Poland, for the live finals on 29th-30th September.
"We are pleased that the EU Masters' second season will be held in Katowice. The EU Masters series will become the place where Europe's best League of Legends teams battle for victory – and we can't wait! We'll be inviting fans to follow the matches online – and we'd love them to join us at the ESL Arena in Katowice at the end of September." said Aleksander Szlachetko, managing director of ESL Poland.
If you want to attend the live finals and watch Europe's best teams battle for greatness, then tickets will be available soon. Keep watching ESL's social media channels and our website for more information. If you want to know how the inaugural EU Masters season went down, be sure to check out the exciting recap!
For more information on season two of the EU Masters and tickets for the live finals, visit eumasters.gg and follow ESL LoL on Twitter and Facebook.