Starting in May with DreamHack SC2 Masters, the new run of ESL Pro Tour in StarCraft II is set to bring us a full year packed with online tournaments as well as the long awaited return to LAN!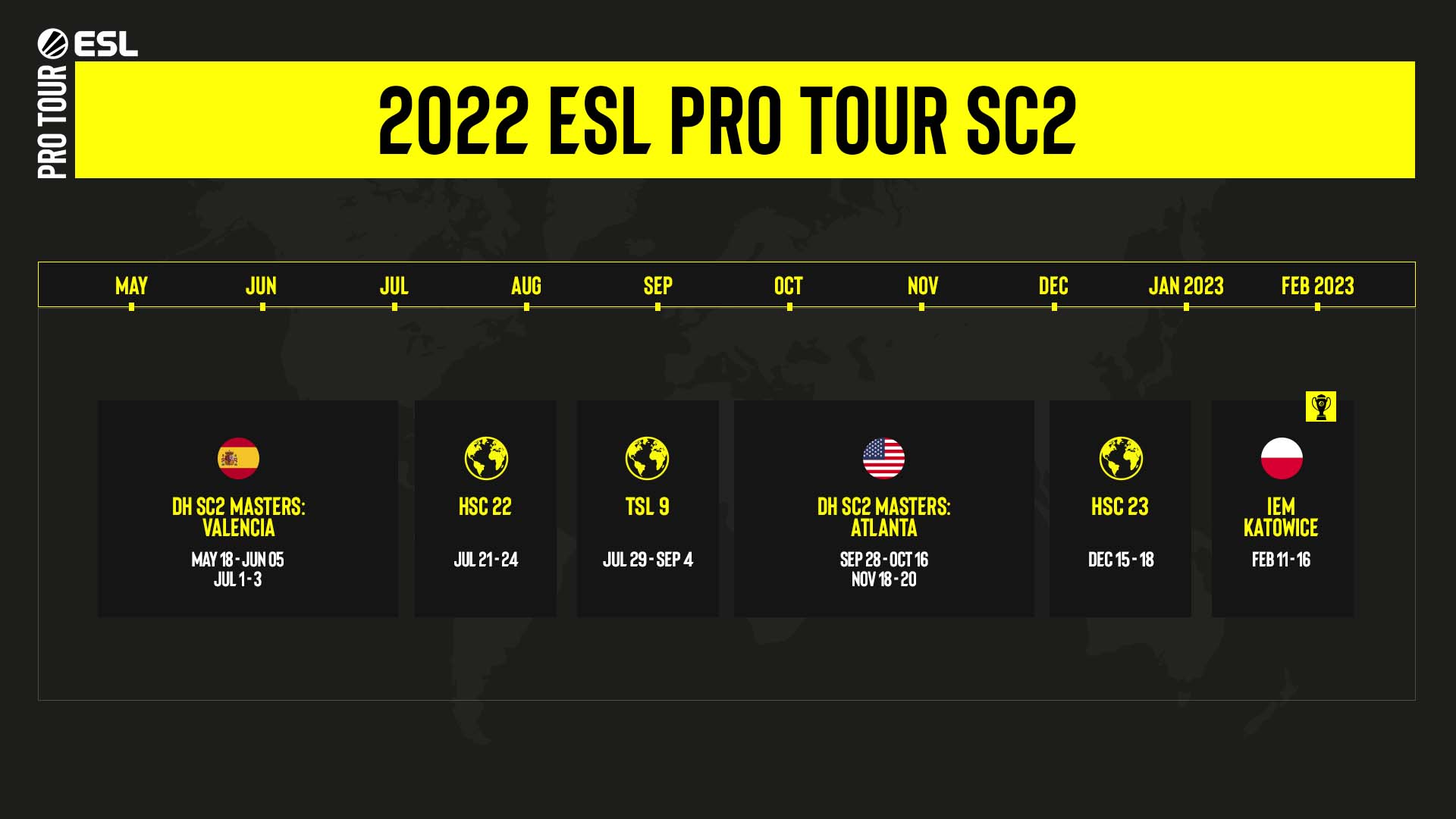 With over $1 million USD in prize money up for grabs at the three big stops at DreamHack Summer, DreamHack Atlanta and the Championship at Intel Extreme Masters Katowice, the ESL Pro Tour is here to make the next 12 month packed with action. On top, up to 100,000 US$ in additional prize money support as well as EPT points will go to HomeStory Cups XXII and XXIII in July and December as well as TeamLiquid StarLeague 9 starting in July, giving players even more chances to path their way to the EPT Championship.
While safety will remain the highest priority when planning those events, and a good portion of the upcoming action being planned online stages, we are looking forward to bringing the StarCraft II community together both online and offline throughout a thrilling year of competition. Starting in April, ESL Open Cups will once again be yet another place to earn points and to climb the ranks on the road to Katowice.
Make sure to follow ESL SC2 on Twitter to keep up to date with all the action coming your way!