With the teams in question having a very balanced record against each other, it's tempting to give the edge to EG due to them having the home crowd advantage. But could they deliver and advance to finals or were Cloud 9 able to keep their trophy hopes alive? Find out in our summary!
Game 1: Look at it go!
It's no secret that Cloud 9 utilize the Visage/Drow Ranger combo really well, which forced EG into a first stage Drow ban in addition to taking Visage for themselves with the first pick. Known for their push strats, EG put their Visage in the safelane to farm up, with Witch Doctor and Treant as trilane supports, Arteezy on a mid Lycan and Universe in the offlane playing Batrider. Cloud 9 weren't focusing too hard on counter-pushing and went with Spectre/Dazzle and Skywrath/Legion Commander dual lanes in addition to a Brewmaster for FATA-.
Most of the early game action unfolded in the bottom lane, where C9's dual offlane was facing down the EG trilane. While the lane may have looked grim from the outset, it kept the EG supports from rotating mid to pressure FATA-, who easily grabbed himself a sub-8-minute Blink Dagger. Aside from one larger engagement in the bottom lane, the laning phase went by rather uneventfully, favoring the C9 side. However,t with EG's five-man pushes kicking in after 10 minutes, they quickly dispatched all tier one towers, snowballing Lycan to the top of the net worth ahead of EternalEnvy's Spectre.
While EG relied on tower kills to accelerate their farm, Cloud 9 focused on farming up the Spectre and getting duel wins on bone7's Legion Commander by looking for pickoffs. Overall, the name of the game was definitely "safety first", with limited engagements happening up until 30 minutes into the game. At that point, Evil Geniuses were willing to risk more and started pushing down bot, taking a big teamfight win thanks to a huge Witch Doctor ultimate from zai. This opened up a Roshan kill for them, transitioning into a high ground attempt with Aegis in tow.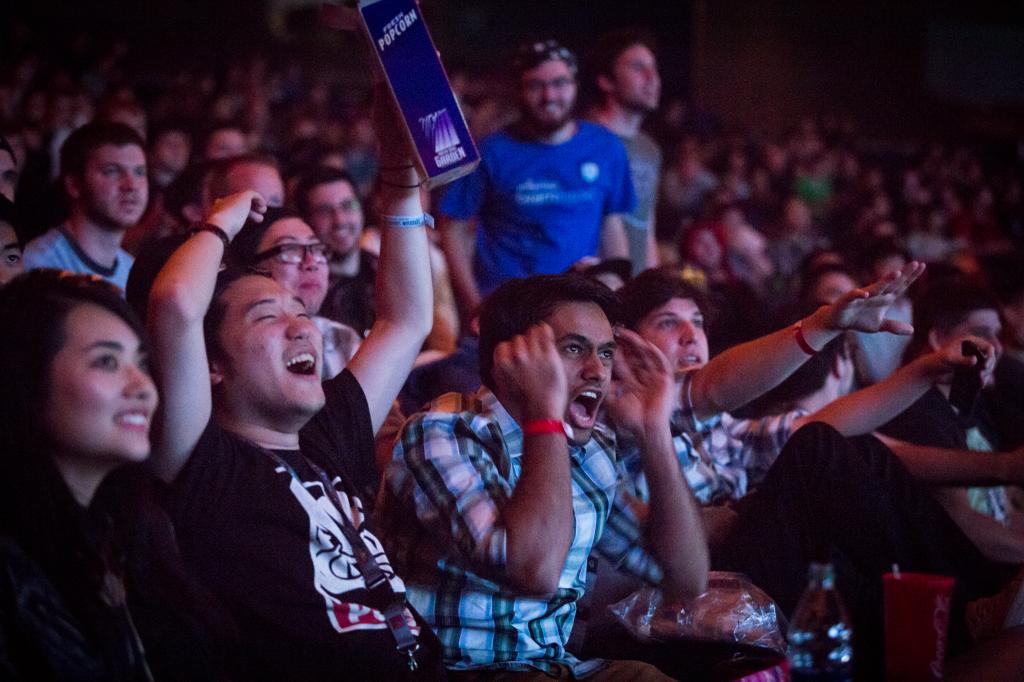 However, Cloud 9's initial defensive execution proved to be too much for EG, whose lineup had to end the game as soon as possible fighting up against a Spectre. Their follow-up attempts to breach the base were then much improved and started yielding results for the Americans. Ultimately, Cloud 9 could not keep EG at bay as there were too many important heroes that needed to be locked down, and they eventually called the GG after 40 minutes. This brought Evil Geniuses one game away from the grand finals!
Game 2: No mercy
Game 2 featured another Visage, but this time in the hands of Aui_2000 for Cloud 9. They were again denied the Drow pick and instead went with EternalEnvy as the number one position Slark, Dark Seer in the offlane, pieliedie on Sand King and FATA- on his Brewmaster once more. With the hero known for crushing 1v1 melee matchups, he faced Arteezy's signature Phantom Assassin. A lot relied on their defensive trilane top with Wraith King supported by Jakiro and Treant keeping the offlane Batrider for Universe.
After another slow-paced start, it became apparent that Arteezy was having a hard time mid, getting outfarmed significantly by the Brewmaster. As a result of the lack of early action, C9 enjoyed some early Blink Dagger pickups on Slark and Brew, giving them superior initiation that kicked in after the laning phase ended. They even managed to grab map control on the Dire side against zai's Living Armor tower defense, putting EG on the back foot early. After being forced onto the defensive right away, the home crowd favorites had no way to take fights or objectives, leaving them at the mercy of Cloud 9's highly mobile ganking lineup.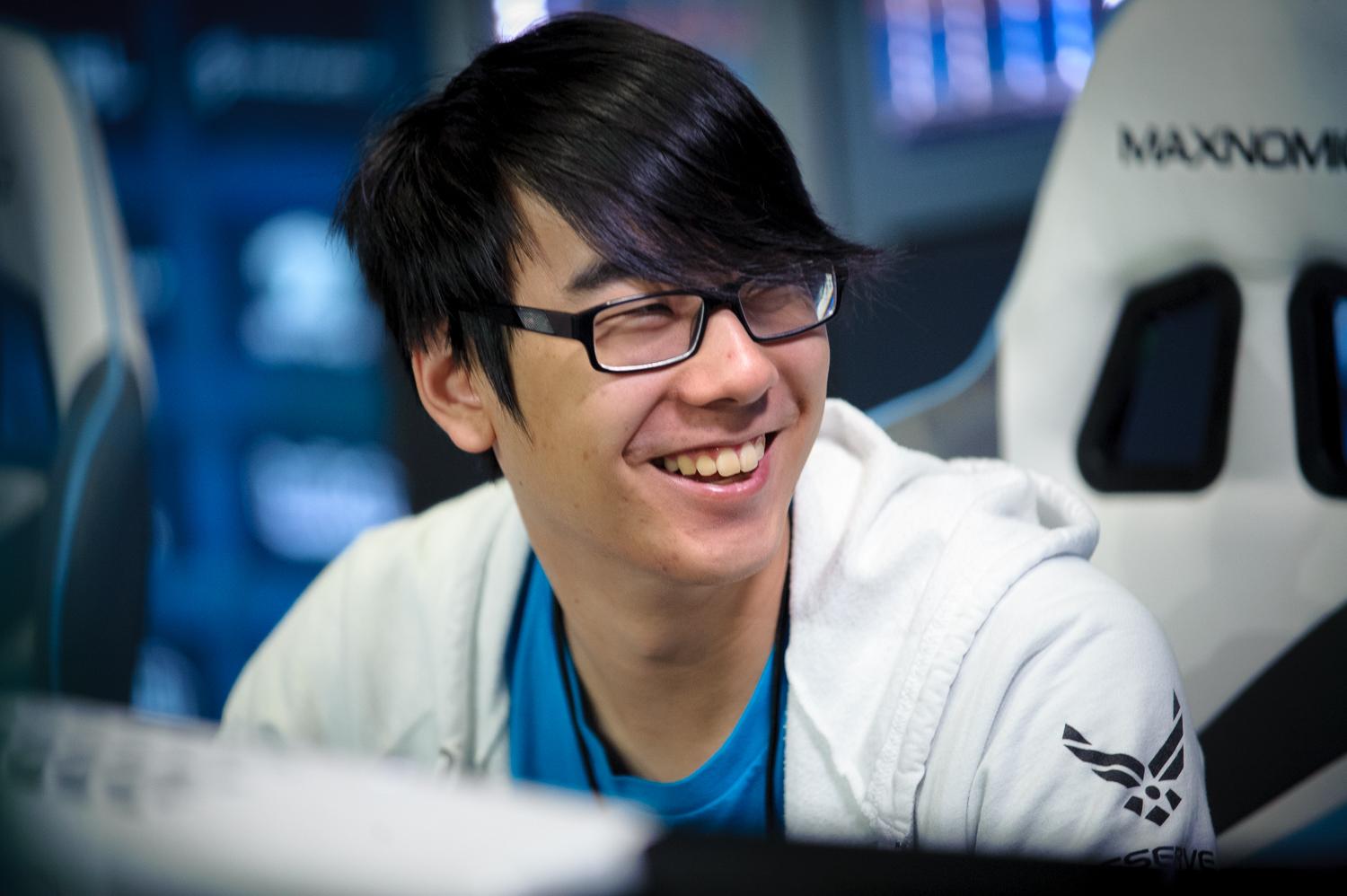 But as we all know, EE-Sama shows no mercy, and to nobody's surprise EG bowed out of game two after just 17 minutes as nothing seemed to go their way against the snowballing C9. With the series back on equal terms, all the pressure was on game three!
Game 3: Everything on the line
With both of the previous games decided pretty much by draft, all eyes were on the picks and bans for game three, and they did not disappoint. To a lot of cheering and "USA" chants, EG picked up another signature Arteezy mid hero with the Shadow Fiend. Our energetic SirActionSlacks must have thought himself in Dota heaven looking at another Omniknight pickup for ppd to go with Skywrath mage for the support duo, Brewmaster on the Radiant safelane and Nature's Prophet as the last core. On Cloud 9's side, KotL got a rare appearance to go with another Visage 'support' on Aui_2000, Puck for the mid lane and a hard carry Naga Siren.
The downside for Cloud 9 was that Naga takes a while to come online while EG had a very strong early presence. This difference showed during the early teamfights, where Evil Geniuses kept coming out ahead in addition to pushing down towers. Even zai's role four support was ahead of most of C9 in net worth, with unorthodox item decisions like going Mek into Butterfly on Shadow Fiend paying off for the Americans, who were very much in charge of setting the pace and took down all outer towers by 21 minutes.
Even though EG's picks didn't look like an impressive pushing lineup on paper, the fact that they snowballed without any trouble gave them enough power to take the entire bot barracks at 22 minutes. Cloud 9's only hope, the Naga Siren, was behind all three EG cores in gold and insufficiently farmed. Unfortunately for them, EG were not looking to let this huge advantage slip, and relentlessly pushed in the Dire base, getting objectives and kills in quick succession. With no comeback in sight, Cloud 9 eventually threw in the towel after 28 minutes, with Evil Geniuses advancing to the grand final to meet Vici Gaming!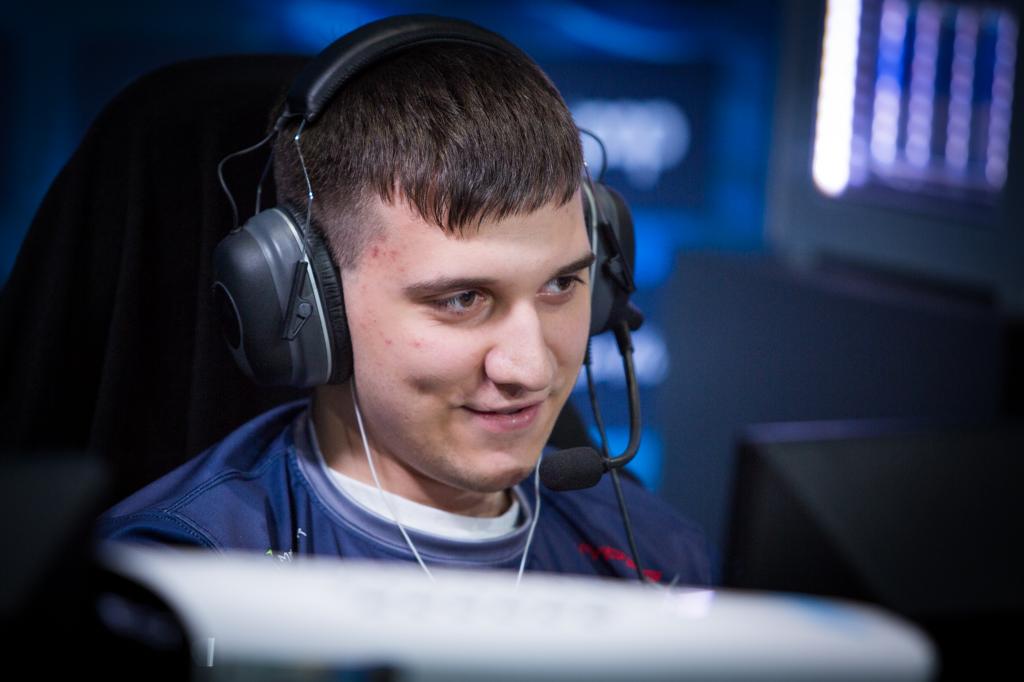 Check out our analysis of Team Secret versus Vici Gaming here.
You can also find yesterday's recaps here:
Next up today:
Head over to the official ESL One New York site for the schedule, non-English streams and more and don't forget to take part in our ESL One New York item bundle competition!