The ever-growing Asian scene in Dota 2 and CS:GO is getting a chance to prove their mettle over the next days as the ROG MASTERS 2016 are taking place in Kuala Lumpur. With $150,000 on the line in Dota 2 and $50,000 for CS:GO, the likes of Team Secret, Fnatic, Taiwan Z and The Mongolz will have more than enough incentive to showcase the best they have to offer.
The four day event which started yesterday night will play out the rest of the group stage today to determine the playoff teams that will be fighting their way through their game's single elimination bracket over the weekend.
Dota 2
A number of big names and up-and-coming teams are vying for supremacy in the Asian regions. Established names such as Execration, Fnatic, Team Secret and Mineski will have to prove themselves against qualified teams from all across Asia, Oceania and China. You can find the groups and day one results on the ROG MASTERS Dota 2 page.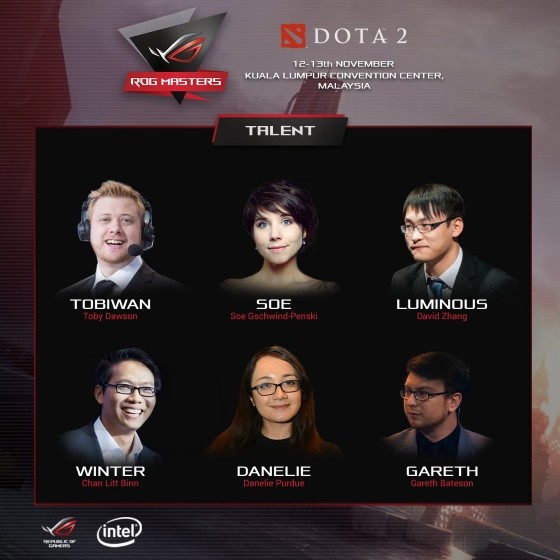 CS:GO
In CS:GO, Taiwan Z were the only directly invited team, while a number to strong contenders managed to fight their way through the qualifiers. The likes of IEM Taipei winners The Mongolz and their Taipei opponents Chiefs eSports Club and Risky Gaming will make for stern competition in what should be a thrilling group stage and playoffs. You can get all the tournament details on the ROG MASTERS CS:GO page.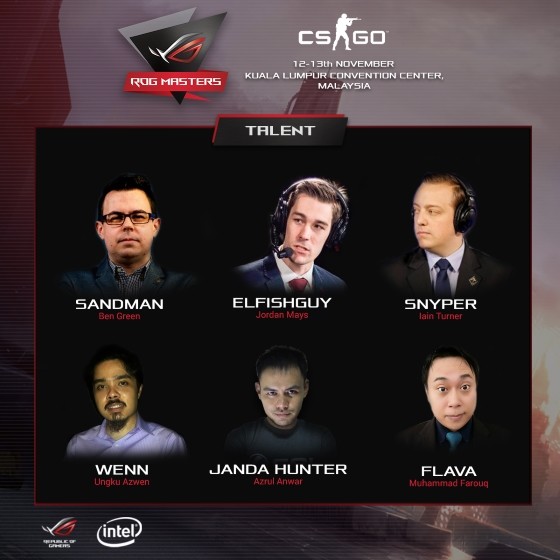 Check out the ROG MASTERS teams, brackets and schedule
The group stage continues tomorrow at 17:00 SGT (11:00 CET), so be sure to stop by the official ROG MASTERS website to find the streams for both Dota 2 and CS:GO.