As an organization, Evil Geniuses fields some of the most dominant teams across multiple eSports. Nowhere is this more true than with competitive Call of Duty. Evil Geniuses acquired compLexity gaming's Call of Duty team earlier this year. The former compLexity has consistently crushed the scene for years now, the team having reached a point where it's hard to see their dynasty ever ending. Having taken first place in 11 out 13 LAN competitions since June of 2013, they're known for their steady and controlled playstyle, constantly picking off enemy team members at any misstep. The following is a brief introduction to the squad and an interview with Crimsix, debatably the best player in competitive Call of Duty.
The Evil Geniuses
Patrick "ACHES" Price

Captain of the EG squad, ACHES is one of the old guards of competitive Call of Duty. He got started back in 2010 playing for LeveraGe. Having been the captain of a competitive Call of Duty team through multiple titles and sponsors, ACHES seems to always know what to do next and what's required to take his team to the next level.
Tyler "TeePee" Polchow

Joining forces with ACHES back in 2010, Tyler "TeePee" Polchow is one of the biggest factors in EG's consistency. ACHES and Teepee are the longest running tandem in all of competitive Call of Duty. Where ACHES is the shot-caller and captain, TeePee is the backbone of the team in charge of controlling objectives.
Damon "Karma" Barlow
Karma is the newest addition to the EG squad. In what some thought
was a risky move, the team acquired Karma in late 2013. While Karma is one of the best players in all of competitive Call of Duty, the move came on the heels of compLexity letting Clayster go during their epic LAN event win streak. Karma proved just how valuable he is with four first place finishes in his first four events with compLexity.
Ian "Crimsix" Porter

One of the only players to successfully bridge both professional Halo and Call of Duty, Crimsix has been a force to be reckoned with since 2008. His innate ability to pull of incredible shots has earned him the nickname Crimbot. Beyond that, though, he brings exactly what the EG team needs on top of its consistency: raw slaying power.
Crimsix interview
ESL: Thanks for speaking with us, Crimsix. You've been a dominant force in competitive FPS games since 2008 and you've bridged many titles while never slipping from the top. What do you think makes you so able to adapt to new titles? Is there a certain process you go through when you make a transition?
Crimsix: A huge part of my success comes from my background, in my opinion. My first ever multiplayer game was something you would not expect. At a young age, I didn't start on the Game Boy, Mario Kart, or games of that nature. Starting with Counter Strike, I began playing shooters when I was just 9 years old and I've been playing all types of shooters since then. Things like movement, tactics, and outsmarting your opponents come pretty naturally to me. The biggest difficulty for me was actually recognizing the 'good' ways to play and the 'great' ways to play upon adapting to different titles. Other than that, I just enjoy playing competitive games in general and for me, shooting games are simply my favorite way to compete.
ESL: Many people in the community regard you as the best player in Call of Duty right now. What motivated you on a personal level to constantly improve on the game and your skills to become a top-tier player?
Crimsix: I've actually been thinking about this a lot lately. I honestly believe that I am more motivated to not only win, but to succeed in Call of Duty. Even with all of our tournament wins, I seriously can't shut off my drive whether I like it or not. If I am ever individually slacking, I will know it and I will fix it. Most people refer to our team as a group of perfectionists, but I disagree. It's never been about that. We aim to improve everyday we get on. To me, this is the key to success in any sort of competition. Aim to improve when you practice and the rest will come naturally.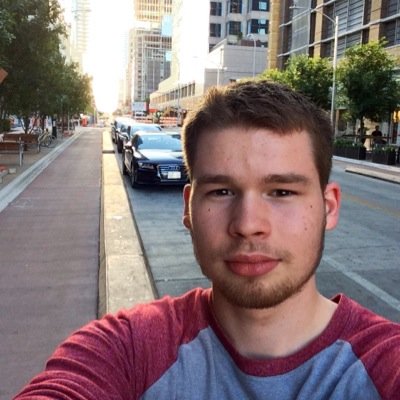 ESL: The Call of Duty eSport scene has experienced a gigantic growth throughout the past years. What led up to that development in your opinion? Where do you see Call of Duty in three years?
Crimsix: It has. I've been competing since 2008, although my first Call of Duty was COD 2 back in 2005. So I've seen Call of Duty rise and fall over the years. Obviously it is a bit different now, but Black Ops 2 was such a huge step towards the right direction that FPS/shooter developers have now noticed the importance of actual competitive play within their titles. So in other words, a lot of it rides on the quality of each installment of the series. We all thought this, but Ghosts has proceeded to succeed even though it is not as liked as Black Ops 2. So whenever I am asked where I see competitive Call of Duty in the future, it's only going to get bigger.
ESL: How did you end up in the slayer role? What attributes do you think go into making you such a good slayer?
Crimsix: I wasn't always a slayer. In previous titles, I used to be the guy to do whatever needed to be done while still being able to slay. However, I extremely dislike game modes like Domination and as a team, we realized that our problem was that we weren't getting enough kills. So the team mutually agreed that our main focus was to slay first, play the objective later. Most of my kills in domination are hitting cutoffs before the enemy team can advance and this is sort of what a slayer does. I laugh about it because it wasn't intentional at all, it just sort of started happening one day and it worked so it stuck.
ESL: EG is consistently placing top three in every tournament there is. What would you say is the most defining aspect of your roster? What's that secret sauce that brings the EG burger together.
Crimsix: Motivation and loyalty. We are almost 'angry' to win. I feel like we are driven to perform our best and win based on our own individual thoughts. It goes without saying that we can all play better, no matter the circumstances. We've been together for such a long period of time that I can distinguish the difference between Teepee and Aches just by looking their movement on the minimap.
ESL: Recently in your AMA you mentioned that if you could pick anyone to be on a team with excluding the EG roster, you'd pick to play with Apathy, Scump, and Censor. Along the same lines, if you could make the best team in the world, excluding yourself, who would be on it?
Crimsix: Aches, Teepee, Karma, and Apathy/Scump.
ESL: In the EG AMA, the team mentioned that you play more than anyone else. Is that just standard or do you have a certain practice schedule leading up to a big event?
Crimsix: I really do. And like I said previously, I can't shut it off. We don't really have a set practice schedule but we all just game whenever we feel the need to. To me, getting on and practicing is not a chore, but rather a commitment to myself and the guys sitting next to me. This 'job' is the primary focus in my life right now, so why not be as good as I can possibly be?
To read more interviews with professional Call of Duty and FPS players, be sure to check out our gamescom 2014 interview roundup.
Images sourced from Facebook.com/CrimsixCOD and @EGCrimsix