It's now just a matter of hours until sixteen of the greatest Halo teams from regions around the world take the stage in Hollywood, Calfornia to battle it out at the Halo World Championship 2016. They will be fighting for the title of Halo World Champion, and a share of the $2.5 million dollar prize pool. Here's a guide to get you prepared, and to keep you informed as the matches kick off.
WHO
Here are the teams who have fought their way up the ranks to play on this global stage. We've spent time breaking down the Group Stage, so check out what to look for in:
Also, be sure to check out the linked team profiles where you can learn everything you want to know about these squads.
NORTH AMERICA
EUROPE / MIDDLE EAST / AFRICA
AUSTRALIA / NEW ZEALAND
LATIN AMERICA
ASIA
AND THE CASTERS
WHAT
These are the maps and gametypes that will comprise the Halo World Championship 2016. You can find them all online in Halo 5's Team Arena playlist. The HaloWC will play out over three days, with Day 1 being the first part of the Group Stage, which will conclude on Day 2. The competition will shift to bracket play during the second half of Day 2, and on Day 3 the top two Halo teams will square off against each other. Only one will walk away as World Champions.
WHERE & WHEN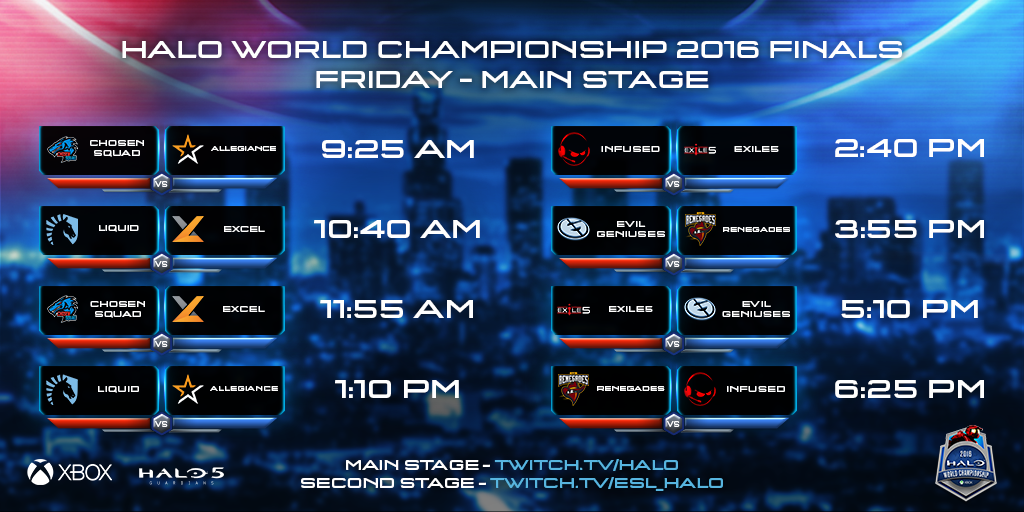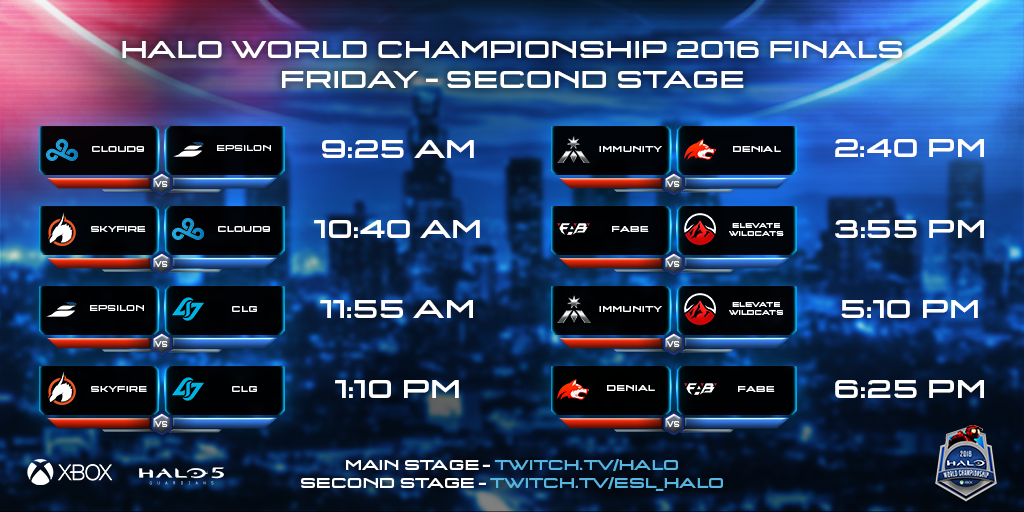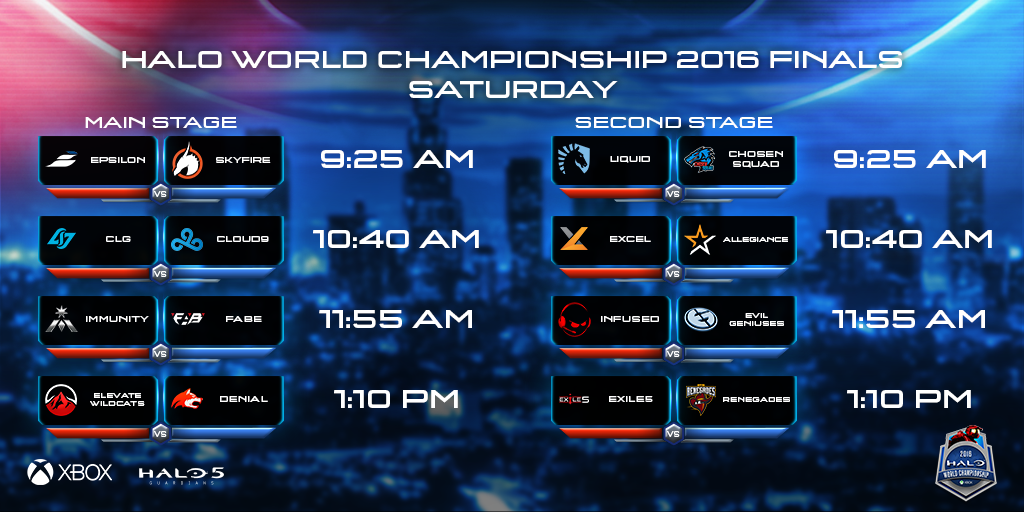 The Halo World Championship 2016 is being played in Hollywood, California and will be streamed live everywhere.
WHY

The Halo World Championship 2016 would not be happening without the love and support of fans like you. Your devotion and dedication to Halo have brought the game to this massive stage, and increased the prize pool to $2,500,000. That's the biggest console esports prize pool in history, and we can't wait to put on the best show possible for all of you. Thank you for your support, and for being part of this amazing esports experience!