For three days, the Intel Extreme Masters World Championship in Katowice kept the global League of Legends community in suspense. Eight teams from America, Europe and Asia traveled to Poland to try and become the eighth season World Champion while hundreds of thousands eSports fans watched online and tens of thousands visited the extravaganza on-site at the Spodek arena in Katowice.
The tournament and its 13 matches spawned quite a few memorable moments, and some of Katowice's clutch plays, heartwarming speeches and ecstatic winners, all supported by an inspirational audience, will be remembered forever. As such, we'd like to give you an overview of all the awesomeness that occurred during the Intel Extreme Masters in Katowice, starting with…
5. xPeke deceives an entire team
Once again, xPeke delivered an unforgettable moment at an Intel Extreme Masters event in Katowice. His LeBlanc play lured all five members of Cloud 9 HyperX into Fnatic's trap. Fnatic came out on top of this series as a result, taking revenge for their loss to Cloud 9 HyperX at last year's Battle of the Atlantic.
Full VOD of KT Bullets vs. Gambit Gaming: Game 1 | Game 2 | Game 3
4. Hai's bad Distortion decision
We all make mistakes, and what a relief it is for all us Bronze and Silver players to watch professionals fail from time to time. Despite Hai's small but oh-so-human blunder, Cloud 9 HyperX ripped through the group stage before being stopped by their European arch rival Fnatic.
Full VOD of Cloud 9 HyperX vs. Taipei Assassins: Game 1
3. The final series
On Sunday, the tournament culminated in a fight between Europe and Asia's finest teams. Fnatic had to face the unbeaten Bullets, and put up a great fight. It's hard to choose a single highlight from all three games as the entire series was an intense back and forth through and through.
Full VOD of KT Bullets vs. Gambit Gaming: Game 1 | Game 2 | Game 3
2. KT Rolster Bullets (AKA Team xPeke)
5k gold behind and one inhibitor down, the KT Rolster Bullets were on the brink of defeat on the second semifinal game against Gambit Gaming. However, what could have been their first lost game in the entire tournament turned into an epic base race/backdoor within seconds.
Full Full VOD of KT Bullets vs. Gambit Gaming: Game 1 | Game 2
1. You!
While the sheer amount of spectators both online and on-site was amazing, your participation was the icing on the cake. From the thousands of comments and likes on sites such as reddit, Facebook and Twitter to the inspirational signs, costumes and cheers from the crowd at the Spodek arena, it was you who made the Intel Extreme Masters World Championship in Katowice truly great!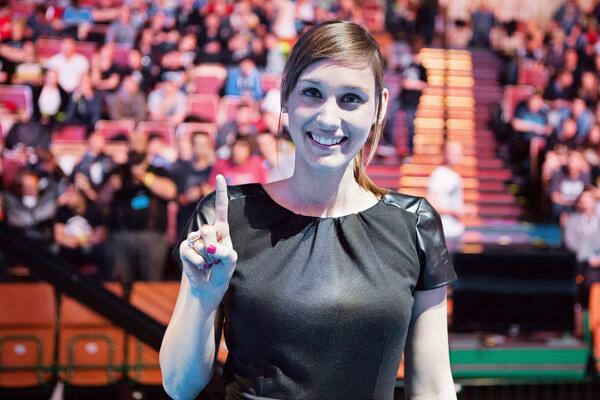 Every single match is available on the ESL TV YouTube channel, so you can relive all the World Championship action or watch it all the way through for the first time!
If you want to get a look at what you didn't see on ESL TV, check out our photo gallery on flickr.com/eslphotos for pictures of behind the scenes magic, amazing cosplay and more.
Unfortunately, there wasn't always enough time before and after matches for us to interview all the awesome League of Legends players who attended the Intel Extreme Masters in Katowice. Good thing people like onGamer's Travis Gafford were around to ask the tough questions! We collected a few interviews and interesting reads from around the web to help you to dig deeper into the players' minds.
Do you have anything to add? Share your favorite interesting, funny or awesome moment from the Intel Extreme Masters World Championship in Katowice in the comments below!