Day three of the StarCraft 2 tournament in Shenzhen did not disappoint, with every player fighting tooth and nail to avoid elimination. The group stage has now concluded, and the eight players to make into the playoffs have been decided. Read on for our recap of day three of the tournament!
Group C: raise your dongers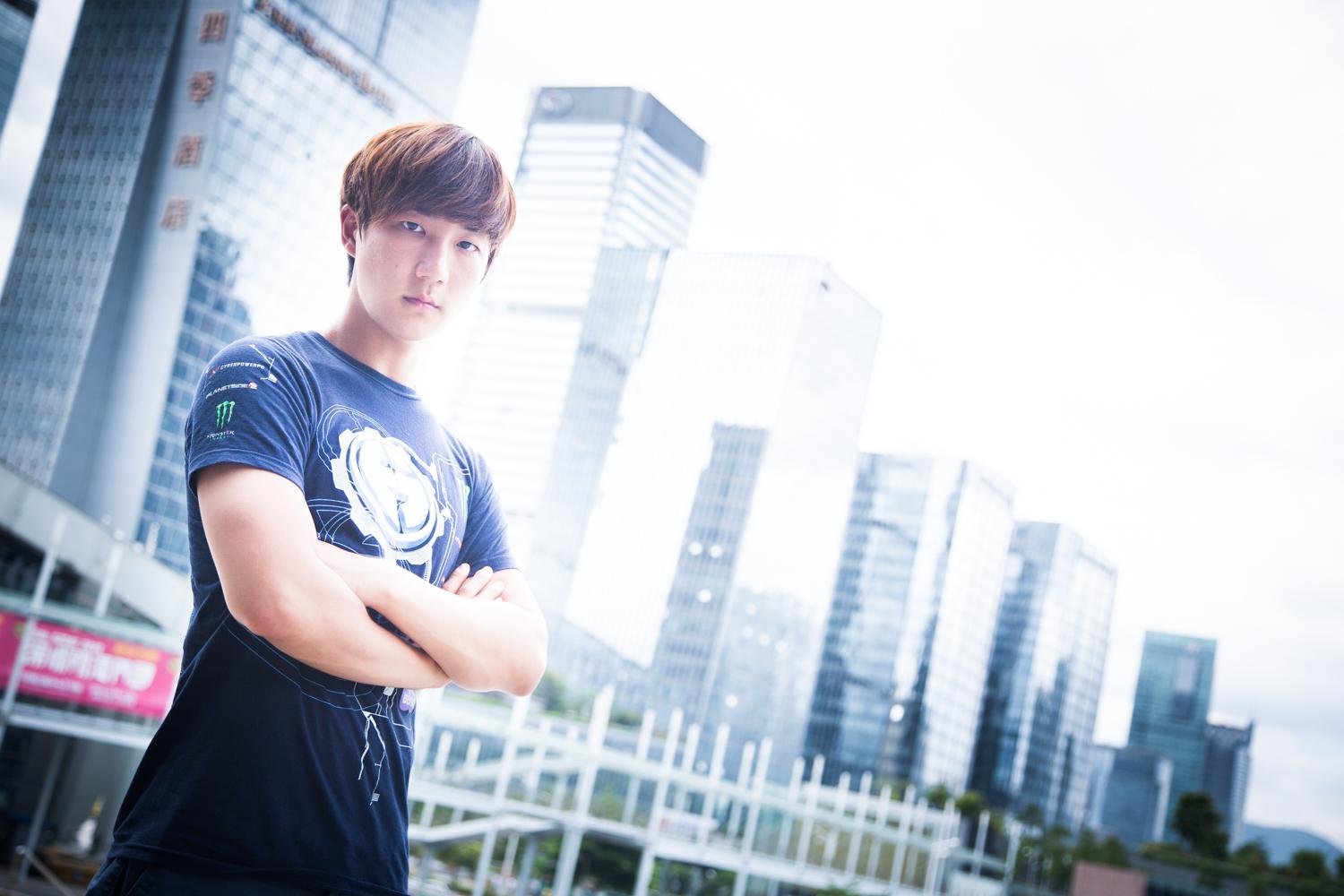 In a small upset, both Zergs managed to advance from Group C, knocking out Protoss players HerO and puCK. HerO is an extremely inconsistent player – one minute he'll be runner-up at DreamHack Bucharest and the next he's failing to make it to the top 20 at MLG Anaheim. Unfortunately, it seems that the same HerO who attended Anaheim showed up today. In the first match of the day, he was crushed by Solar in a 0-2 defeat. Solar moved on to face Jaedong, to whom he lost. This left a rematch between HerO and Solar in the loser's match, and in a repeat of their first series, Solar took the set 2-0.
Jaedong surfaced from the group victorious, winning both of his matches against puCK and Solar 2-1. In the winner's match, Solar took the first game against Jaedong, leaving the Tyrant to play from behind. Jaedong quickly evened up the series after he overwhelmed Solar's Roach army with a combination of Roaches and Banelings. This took the series to the final game, which proved to be an extremely tense match. Solar attempted some early aggression using a Nydus Worm, Roaches and Queens. However, Jaedong was diligently scouting the map, allowing him enough time to set up proper defences. After he confidently dealt with the early attack, Solar made a quick exit from the game, leaving Jaedong victorious.
Group D: a home win for Chinese player Jim
The credentials of the players in Group D are not to be overlooked: with two Code S champions and a DreamHack magnate, it seemed that Jim would be outclassed. The Chinese Protoss is a mainstay in WCS America and has proven his worth there. However, he has never had any outstanding results. Today, he faced off against arguably the best Zerg and Terran players in the world. He won both of his games against Life and Taeja, only dropping one game to take first place in Group D. His series against Life was particularly chaotic, with a fast-paced match filled with interesting strategies.
MMA failed to make an impression, not managing to take a single map off Life or Taeja and leaving the two to fight for the last spot in the playoffs. It transpired that what most people predicted to be the winner's match was actually to be played out in the decider. Taeja had won the past four matches against Life, and he also managed to make it a neat five after today's series. They took their match into the last series, where Taeja managed to catch his opponent off guard with a well-timed push heavily reinforced with Hellbats.
Now that the players for the round of eight have been decided, who do you think will take the title? Intel Extreme Masters Shenzhen will continue tomorrow at 04:00 CEST with the quarterfinal matches – watch all the games here! If you missed them, you can also read our recaps for day one and day two of the StarCraft 2 tournament in Shenzhen.