ESL One Cologne 2018 powered by Intel begins this week with 16 top teams from around the world competing for a US$300,000 prize pool, the coveted trophy, and, of course, a win counting towards the Intel Grand Slam.
For the first time in the history of IGS, a team is just one win away from completing the US$1,000,000 obstacle course – if FaZe Clan win ESL One Cologne this coming weekend, they will also take the first ever Intel Grand Slam. We chatted to Guardian about this and more.
ESL: Hi there and thanks for taking the time to chat with us. Let's start with the fast approaching ESL One Cologne – what is the mood like in the team ahead of the event?
Guardian: Hello. The mood in the team is always the same: we want to do our best and win the event. Of course, we feel that we are very close to winning the Intel Grand Slam but at the same time, it means a lot to win ESL One Cologne itself. The event is one of the best events you can attend as a player, and as a spectator as well. There is so much happening in Cologne every year, and I am sure this year won't be different. Looking forward to it a lot!
ESL: What kind of a feeling would it be to complete the Intel Grand Slam at ESL One Cologne, of all places?
Guardian: That would be a feeling that no one in the team would be able to describe. IF we complete it, it will be a crazy journey finished, since we played the last 4-5 IGS events with stand-ins. I think we will be very proud of ourselves and proud of our team, that we have managed to do something like that. But we are humble and with feet on the ground, so lets do it step by step and then we will think about feelings, haha.
ESL: This year, the tournament is extra spicy as you are just one win away from claiming the first ever US$1,000,000 Intel Grand Slam, with Astralis being the favorites to stop you. Have you been discussing the Intel Grand Slam before your recent events? How much of a goal is it?
Guardian: I don't feel like we paid that much attention to IGS, since we are a team that wants titles and it doesn't matter if its IGS or any other event. We want to win as much as we can, and that is what matters the most. Of course IGS is as prestigious as Majors but, as I said, for us what matters is winning.
ESL: How much extra pressure is there for every event you play in with the presence of the $1,000,000 reward and Astralis right at your tails?
Guardian: We do not feel the pressure yet and it is hard to say when it will come. Maybe it will come right in the group stage or in the finals, or maybe it will not come at all. I wish to play the Cologne finals against Astralis, the game would be full of emotions and I am sure both teams would do their best.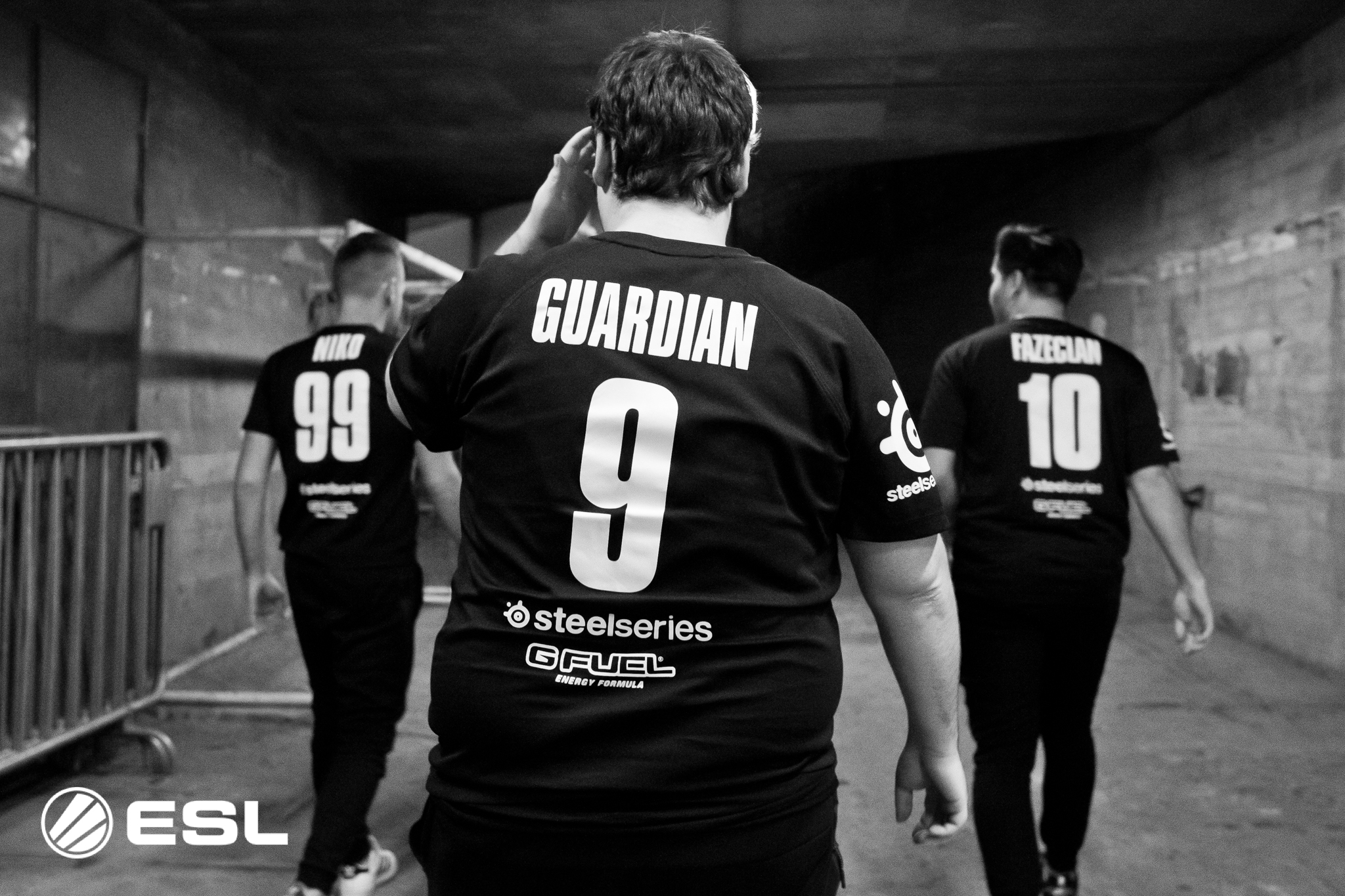 ESL: Is it fair to say that if you don't close it out in Cologne, momentum will be on the side of Astralis to complete the Intel Grand Slam? They have more chances left.
Guardian: I wouldn't say that Astralis will have the momentum, since we will still have one more chance left. And I am sure that at DreamHack Masters Stockholm we will have a full lineup, and we will be very well prepared. After that, if we wont close it out these 2 events, I am sure they will have huge advantage.
ESL: What do you think it says about the first team that manages to complete the Intel Grand Slam?
Guardian: Have no idea honestly, haha. Probably that the team is the best in the world, winning 4 events out of 10 possible chances is something amazing. It will be a historical moment and a successful journey for both the winning team and ESL as an organisation.
ESL: What are some of the contrasts and similarities between you and Astralis? What makes this rivalry so interesting?
Guardian: There are few differences between these two teams. If we talk about Astralis, their team is based on tactics and teamplay. Our team is based on individual skill and explosive style of game.
ESL: Thanks for your time and good luck in Cologne! The last words are yours.
Guardian: Thank you. To all who believe in us, regardless of not having a stable lineup, we will do our best to close out the IGS and do our best to achieve it.
See you in Cologne!
ESL One Cologne will take place on July 6-8 in the legendary LANXESS arena – be sure to join us at the cathedral of Counter-Strike (very few tickets are left, so better hurry)!
For all the latest updates, remember to follow ESL CS on Twitter and Facebook.