On the back of the launch of the Halo Master Chief Collection, ESL is proud to introduce the brand new Halo Championship Series (HCS) in cooperation with 343 Industries and Twitch. Utilizing the the new multiplayer engine to host both online tournaments and in-person LAN competitions, the HCS will become the official hub for all future Halo tournaments.
Craig Levine, vice president of ESL America, said of the upcoming tournament series:
"Halo is one of the most storied franchises in gaming and has such a rich esports legacy. ESL brings a proven track record of hosting world-class competitions and broadcasts, and we're excited to be an official partner of the Halo Championship Series. In 2015, the HCS will crown a new generation of Halo champions and showcase Halo to millions of esports fans around the world."
The race to the championship title starts shortly after the MCC Launch Invitational tournament concludes and will continue until March 2015. Throughout the series of official tournaments, teams will be able to collect points based on their performance, which will in turn determine who advances to the seasonal finals.
Throughout the season, competitions will feature different point allocations based on the prize pool of each tournament. The bigger the winnings, the more points the teams will receive for the final standings. The top eight teams of the season will then take part in a final tournament in an as of yet unannounced location.
The official game of the HCS season will be Halo 2: Anniversary. The rules to be released by 343 industries in the coming weeks, after which you will be able to sign your team up for the competition on the official ESL League site. There will be weekly open cups for you to sign up to, participate in and earn points for the rankings before the finals in March as well as three pre-season cups to get things started.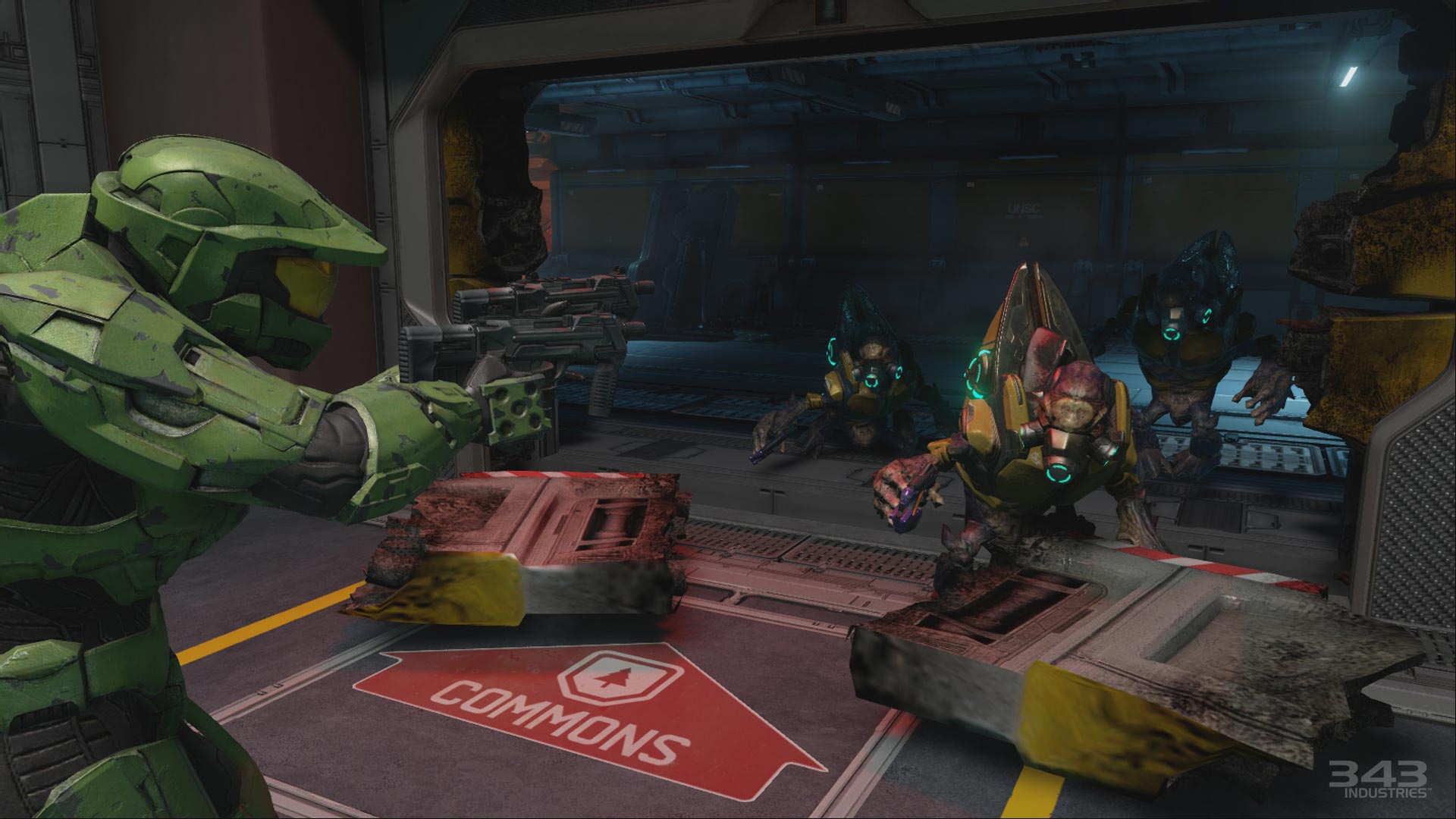 Pre-season cups
The pre-season cups kick off on November 16th, followed by two more on the 23rd and 30th of November. These matches will not award points for the seasonal rankings but you will be able to test your skills on the new Halo 2: Anniversary multiplayer engine.The HCS will officially start after the pre-season unfolds.
More details about the the Championship Series will be announced during the Halo Master Chief Collection Launch Invitational this Saturday and Sunday (November the 8th and 9th). You can tune into the Invitational on the official Halo channel for cracking Halo action and additional reveals about the Halo Championship Series.
Make sure to check out our previous Halo Master Chief Collection Launch Invitational coverage to sate your hunger for Halo esports content: