We love Music. And we love Games! That's why we want to find and support artists that can give you the perfect for your gaming experience. Artists that give you all the chills, all the feels and all the HYPE! This time we introduce Levianth.
Who are you and where do you come from?
Hello I am Nikolas Spiliotopoulos, aka Levianth. I am originally from Greece, currently living in Athens. I'm 21 years old and have been producing music for over seven years.
Describe your music with three attributes.
Emotional, melodic and glitchy.
Tell us about your connection to the gaming scene.
I've always been into gaming. I grew up playing games and making music in my free time and that's why I love releasing music with Enter Records to get it out there to fellow gamers. Big Twitch streamers like Tyler1 and Nightblue3 have supported my music continuously on their streams, which has connected me and my music to the gaming scene more.
What was your first game, what's the latest?
My first game was Kingdom Hearts and it has grown to be my favorite series and game in general. The latest game I've played is Assasins Creed Odyssey.
What's your lonely-island-game?
My lonely Island game would be League Of Legends as I often enjoy a game of LOL when I'm getting a break from music.
What's coming up next for you?
I've got a couple of singles planned for the near future including singles on Enter Records, Lowly & Eonity as I have already dropped six tracks so far for 2019 in general. I will also be dropping a few remixes and covers which will be coming out soon on all streaming platforms.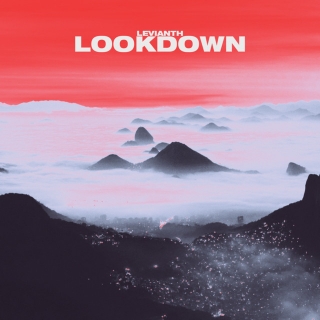 Levianth – Lookdown. Now available everywhere. Remix EP coming soon. Click here to listen.
Enter Records is a label dedicated to soundtrack your gaming experience. We want to grow together with gaming communities and are super thankful for all of your thoughts and feedback.
Give us a shout through the ESL channels, our Twitter account or drop your music on our page www.enterrecords.com.