HEROIC TAKE THE THRONE IN A MARATHON GRAND FINAL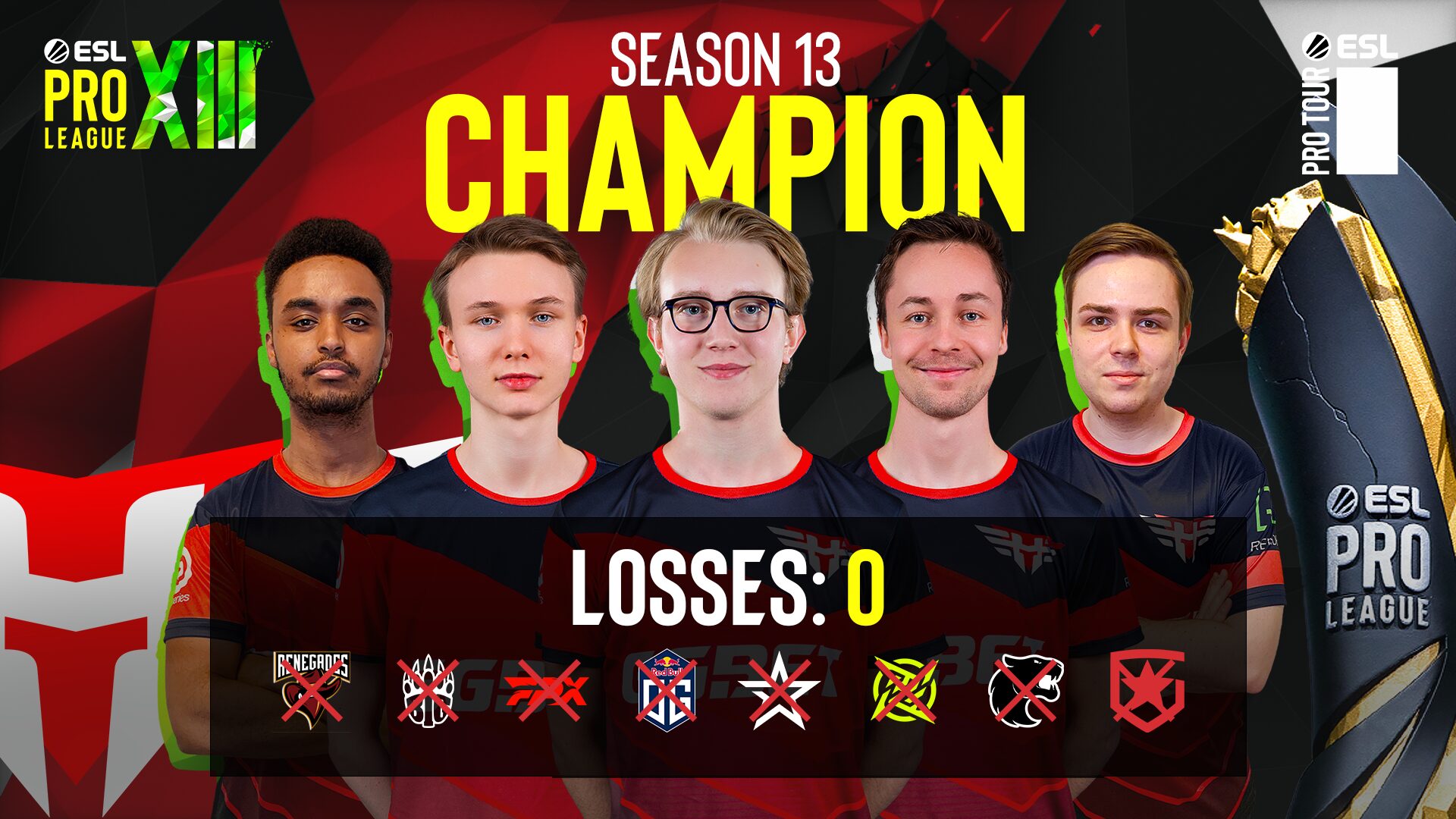 Having both gone undefeated throughout the season both Heroic and Gambit looked like two prime picks as champions of ESL Pro League Season 13. The latter came of an incredible start of the year to set up what many currently call the era of CIS dominance. Heroic however lead by the still young, but storied Dane, cadiaN were able to overcome the IEM Katowice winners in a five map thriller.
The run of Heroic had been incredible as they started off very well in their groups. They took down Renegades, BIG, FPX, OG and Complexity in chronological order to assert dominance in their group and move on to the playoffs. While many had their eyes on some of the other big dogs that were still in the running Heroic slowly, but surely established themselves as one the biggest contenders.
This trend continued as they were able to smoothly defeat a NiP roster that had been looking very strong in their group themselves. With that win Heroic had set up a semi-final between themselves and FURIA, Brazil's best team known for their relentless aggression in the server. Closing out the series 2-0 and reaching the Grand Final it now looked like Gambit really had a worthy opponent as they looked to win another trophy.
Going into the Final many people had favoured the CIS team, Gambit had looked very strong in their, up to that point, undefeated journey to the Grand Final taking down some of the world's best along the way. As the teams traded maps back and forth, the highlight being a 28-26 victory for Heroic on the third map, Train, the teams ended up on Mirage to decide who would be this season's victor.
Undeniably one of the most electric figures in the scene, it was none other than cadiaN who was able to finish off the series in a 1v4 clutch with nothing but a P250, a decoy and a dream. Starting it off with a knife kill, this surely has to be an already legendary play that we will talk for many years to come. Ultimately this clutch lead to the conclusion of the thirteenth season of ESL Pro League with Heroic as its victors.
We cannot wait to see everyone back on the server to attempt to replicate the hype cadiaN was able to provide with many would dub the best play of his career and one of the best plays in CS history.