With the ESL Pro League Season 11 fast approaching, it's time to share the Groups for the tournament, as well go over some of the exciting new things you may have missed!
Groups & Seedings for ESL Pro League Season 11
The 24 team competition is set to begin on the 16th of this month spanning across four weeks with $750,000 up for grabs. ESL Pro League Season 11 also offers an Intel® Grand Slam contribution as well as a boost in their Road to Cologne standings. Check out the graphic below for the Groups!
How were the Groups calculated?
Before IEM Katowice 2020 all teams were split into two pools pertaining to their ESL World Ranking. This was done in order to confirm every team's travel schedule as early as possible for their further planning, given groups A&B travel during the first season block and groups C&D during the second part of the season.
With the conclusion of IEM Katowice 2020 we updated the ESL World Ranking of all teams within the pools they were assigned to so that they could not transfer between groups. Based on these new seedings teams were then split into two groups respectively. Pool A formed Groups A & B whereas Pool B formed Groups C & D.
Format
The 24 teams will be split into four groups of six teams featuring a round-robin best of three formats. Group winners will play for a direct slot to the Semi Finals and Round 3 respectively. Second and third-placed teams are seeded into a single-elimination bracket and will meet the group winners along the way. All matches starting in the Round 3 will be played in an arena location where the season champion is crowned in a best of five grand final.
Talent
For the first time ever the ESL Pro League will feature exciting Tri-Casts! These trios will provide more insight, more hype and more witty banter than ever before! Check them out below: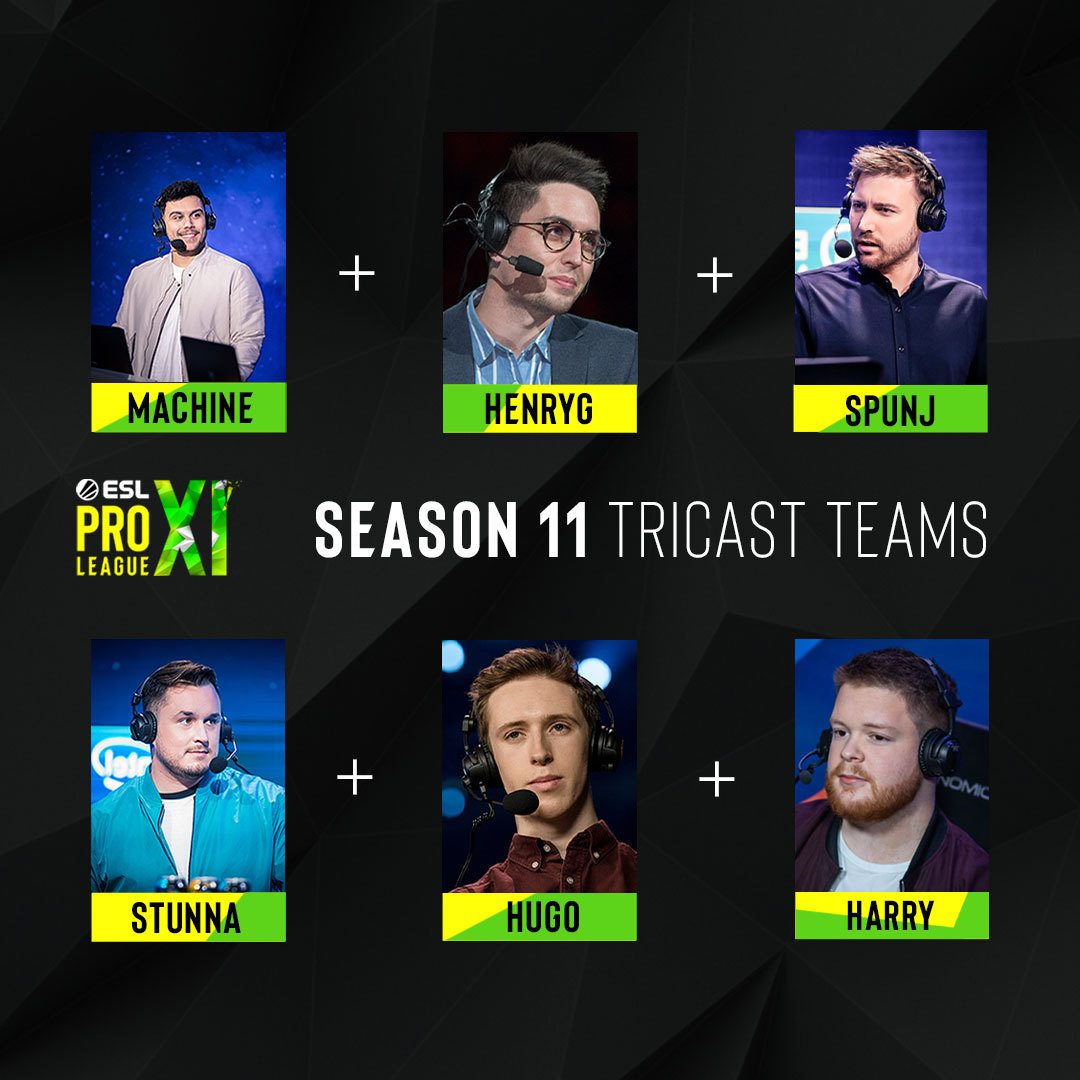 If you haven't already, make sure to visit the official ESL Pro League website here for more information on the format, schedule, talent and more. You can also catch the hype trailer for Season 11 here.
As always follow us on Twitter, Facebook and Instagram for news and updates!