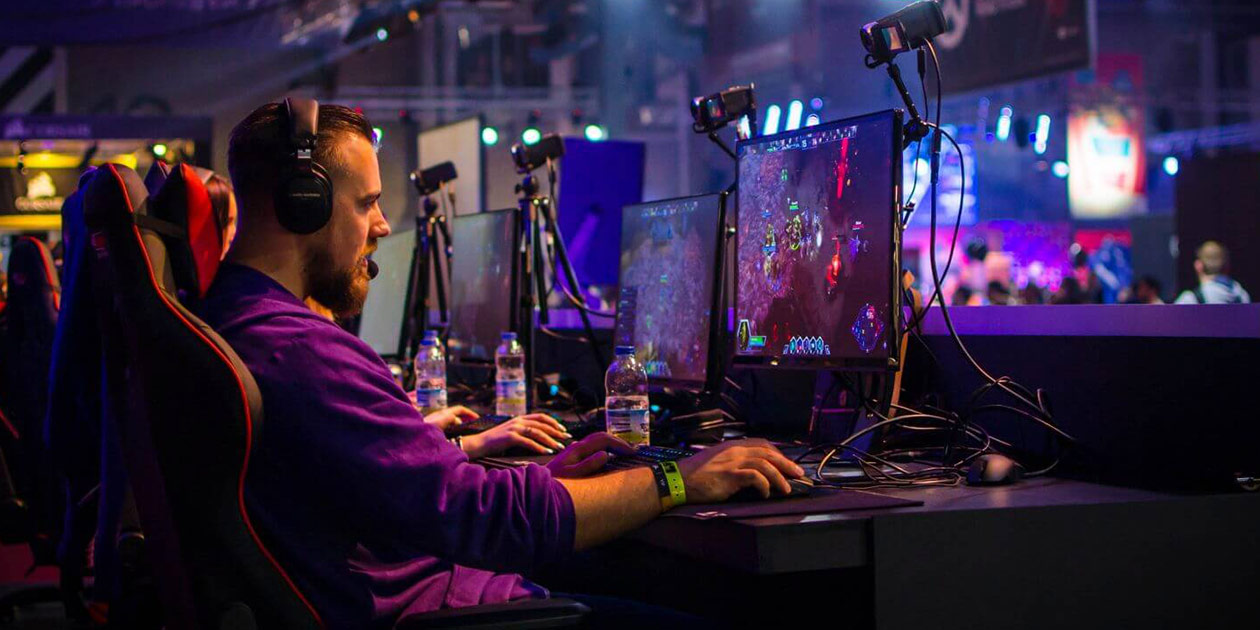 We believe in smart gaming
ESL joins forces with independent researchers to advance understanding of gaming behaviours through a self-assessment tool and promote smart gaming
At ESL we believe in a world where everybody can be somebody and being somebody means that you are dedicated to the game but also to your family and life outside of gaming. We believe in being smart and responsible when gaming and we are committed to help contribute to help individuals to achieve the right balance between gaming and the broader life. The World Health Organisation has identified just recently Gaming Disorder as type of mental illness associated with extreme cases of uncontrolled gaming behaviour, which due to its infancy can benefit from further studies and deeper understanding. We love gaming and believe gaming is in itself very beneficial for individuals but like in so many things in life repeated extreme behaviours concern us. And it is in this context that we are raising awareness and supporting studies on the topic of Gaming Disorder by encouraging all gamers to do the self-assessment test and learn more about their gaming behaviour. We all know the feeling of going for just one more round, the excitement behind every game and looking forward to the next one, but like everything in life there's a thin line between a lot and too much. It is with these shared values in mind that we stand as gamers and appeal to our community to support this initiative, on one side benefitting from personal feedback from a self-awareness test but also help researchers build robust and comprehensive studies on this subject.
Self-Assessment Tool & Feedback
By participating in this study, you will be able to get an instant feedback about your own gaming behaviour set into the context of everyone that participated in the study so far. This may be useful if you are concerned about your gaming activity, because due to the self-assessment test you can now compare your own reported gaming activity with those of the community. The results do not equal in any way a medical diagnosis – if you wish to seek and obtain further information on the topic of Gaming Disorder we can provide you with contact information of professional counsellors who specialized in the subject of Gaming Disorder. We believe that gaming represents a joyful experience which lets you improve your skills, a fun leisure activity that is the best form of entertainment. Nevertheless, in society at large there is a growing concern about problems due to the excessive gaming. With the present work the researchers mainly want to get insights into which factors might represent vulnerability / resilience factors in Gaming populations. Of note, the present research endeavour has been approved by the ethics committee of Nottingham Trent University (Pontes 2018/95) and registered officially as a study at the Open Science Framework (OSF) to ensure the highest transparency standards. This is how the feedback after having done the self-assessment test will be provided to you. Of course, all graphs are accompanied by detailed text information.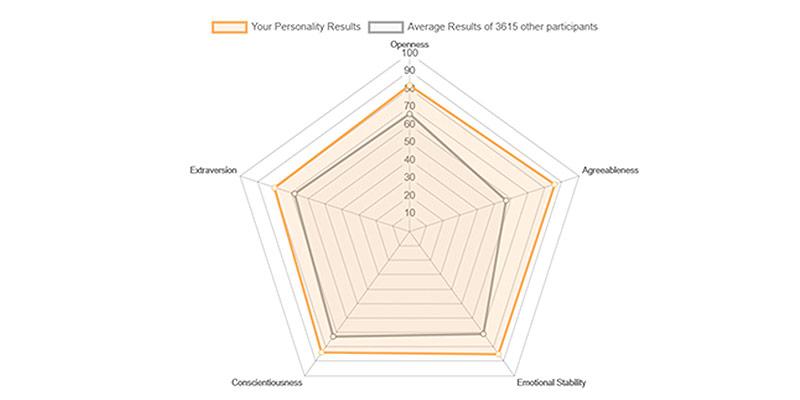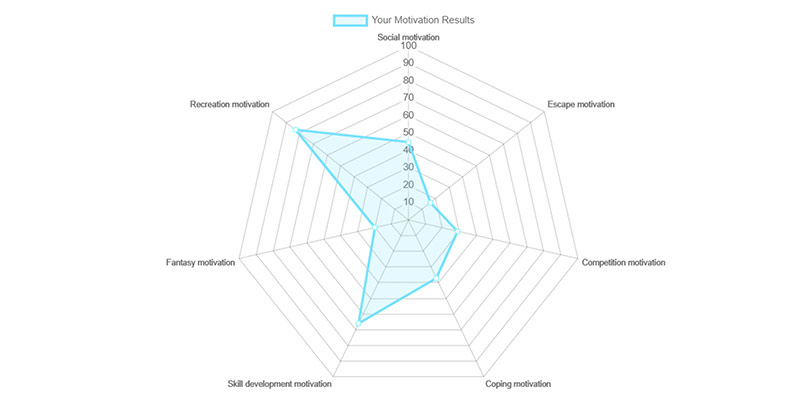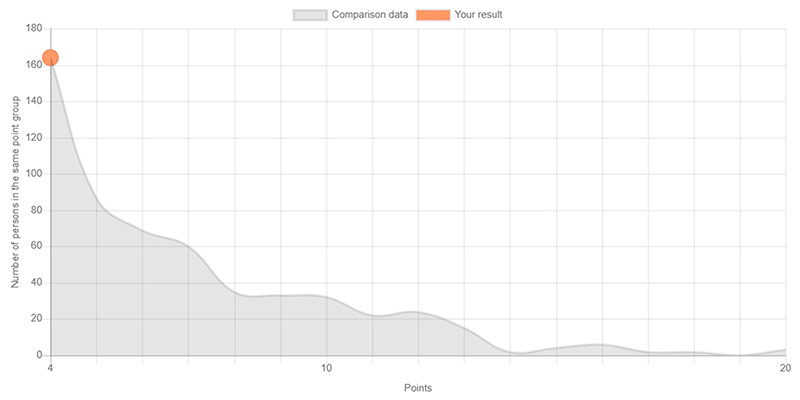 You will see your own scores in respect to Gaming Disorder, Gaming Motivation and Personality compared to all other participants (note that at the beginning of the study, the researchers included for Gaming Disorder and Personality some already available data; scores on motivation will follow soon). Of importance: If you save the link to your personal feedback website with a bookmark, you will be able to come back later and compare your scores again to the then larger available data set. We are grateful if you consider participating and hope that you will discover the science behind video game effects!
Survey duration

~20 Minutes
Minimum age with parent permission

12-15 Years
Minimum age with electronic agreement

16+ Years
All researchers are working independently and haven't been influenced by ESL Gaming GmbH and their platform ESL.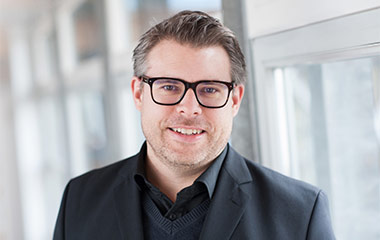 Dr. Christian
Montag
Professor for Molecular Psychology
Dr. Christian Montag is Professor for Molecular Psychology at Ulm University in Ulm, Germany and also works as visiting professor at UESTC, Chengdu, China. Among his research interests is the study of the psychological and neuroscientific underpinnings of Internet Use Disorders. He is on the editorial board of the journals Addictive Behaviors, International Journal of Environmental Research and Public Health and Personality Neuroscience. He published numerous papers in international peer-reviewed journals with high reputation.
Dr. Halley
Pontes
Senior Lecturer in Psychology
Dr. Halley Pontes is a Psychologist and Lecturer at Birkbeck, University of London in the United Kingdom. He has expertise in conducting research on psychological health and well-being, with a focus on psychometric assessment. Dr. Pontes has carried out several studies focusing on behavioural and technological addictions involving the use of the internet, video games, and social media. Dr. Pontes' research has been awarded with high-profile awards such as the Early Career Research Award (Australian Psychological Society, Australia) and the Durand Jacobs Award (McGill University, Canada).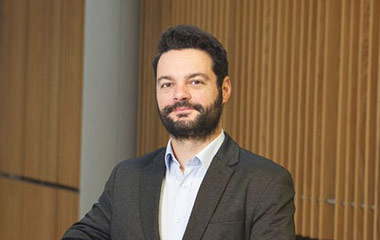 Dr. Bruno
Schivinski
Sociologist and Lecturer in Marketing
Dr. Bruno Schivinski is a sociologist and Lecturer in Marketing at Birkbeck, University of London, United Kingdom. He consults for online service providers, websites, and scientific institutions such as the Polish Ministry of Science and Higher Education (MNiSW) and the National Science Centre (NCN) in Poland. Dr. Schivinski is also Associated Editor for the Management and Business Administration, Central Europe Journal.